Expo 2020
Your Guide To Getting To And Moving Within Expo 2020 Dubai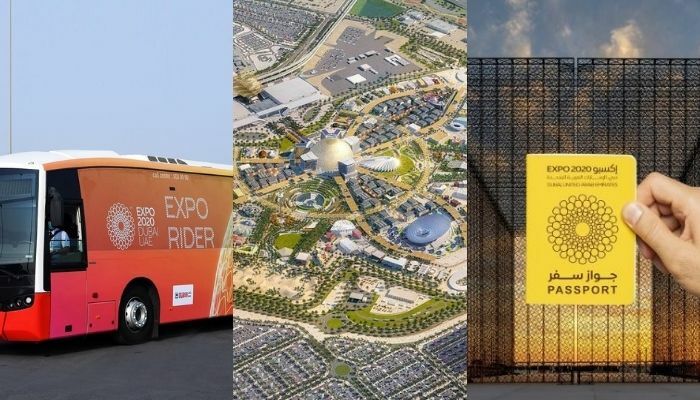 Your crash course is finally here! Your 101 on Expo 2020 Dubai! Find out how to get to expo, how to get your tickets, what are the costs, how to move within expo, and what events to go to.
The massive convention will open its doors on October 1 and will conclude on March 31, 2022.
Your FAQ and guide are all right here in this article so be sure to bookmark it if you're planning on visiting EXPO 2020 Dubai
View this post on Instagram
How to get to EXPO 2020 Dubai
It's a seamless ride to expo, whether you choose to arrive by metro, bus, cab, or drive there!
Dubai metro will take you straight to the gates of expo at Dubai Exhibition Centre and Al Wasl Gate and even during rush hour, the waiting period won't even exceed 3 minutes. Find the exact routes and timings on the Journey Planner!
There's a dedicated public bus service that's FREE for visitors and you can catch it from different locations in Dubai and other Emirates as well. Side note: remember where it dropped you off at expo as you'll have to take the same one back! Either Opportunity, Sustainability, or Mobility stations. You can find their routes on the Journey Planner.
Cab it with Careem and Uber app or e-Hail taxis that start at AED20.
If you're driving to expo, be sure that there's lots of parking and even valet for AED95. Parking is FREE and there are 4 different lots, Opportunity, Sustainability, Mobility, and Dubai Exhibition Centre.
How to get in to EXPO 2020 Dubai
Tickets are available online on the expo app and at their ticket counters on site. And don't fret, you can upgrade them at anytime if you plan on continuing your visit another day. One-Day ticket: AED95, Multi-Day ticket: AED195, and Season Pass: AED495.
Those under the age of 18, seniors over the age of 60 and People Of Determination can enter FREE of charge!
The expo site is pretty large, you can definitely put your walking shoes on and get going but there are other methods to move from one place to another.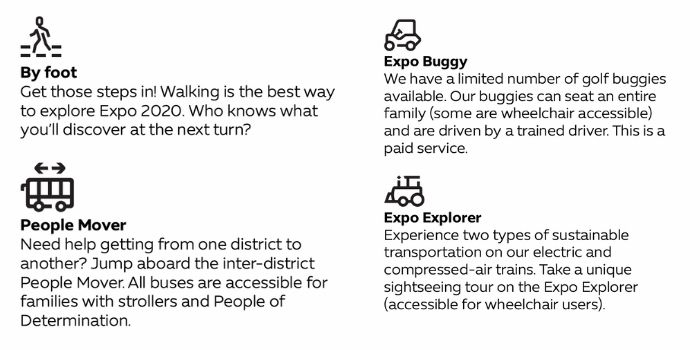 All the daily, weekly and monthly events at EXPO 2020 Dubai
There are events every single day at expo, from celebrations like International and National Days, to daily events, and live entertainment. They're all listed on the expo calendar.
The opening weekend will be AMAZING to say the least so here are some of the events that'll take place the first week of October: Opening Ceremony Slovak Pavilion, Inaugural event at the Indian Pavilion, Street Theatre| France: Clown Performance but there's so much more you can look forward to!
View this post on Instagram