Feature
A DJ Spent AED1 MILLION In ONE NIGHT At Five On The Palm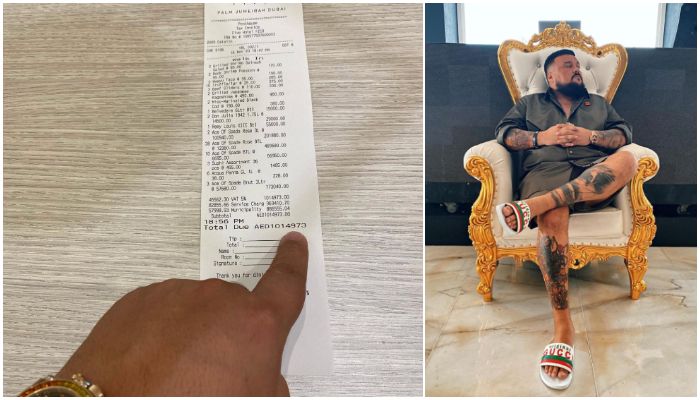 People are buying apartments in Dubai that are cheaper than this DJs bill.
Charlie Sloth shared a pic of his bill from a night at Five Palm Jumeirah and it's going viral… 'cus he managed to rack up AED1 MILLION on food and drinks in ONE night… We kid you not!
The bill included two orders of shrimp cocktail, (AED190) 2 wagyu tacos (AED95 each) and grilled shrimp spinach salads for AED95.. but it starts racking up when you spot a couple of bottles of Belvedere (6 bottles for AED15,000) 2 bottles of Ace of Spade 3L rose (AED201,880) and a further THIRTY-EIGHT bottles of Ace of Spade Rose forAED469,680. Rose all day, AMRIRITE?!
Sloth has a Saturday residency at The Penthouse, Five Palm Jumeirah. He has over 770k followers on the 'gram and he's known for living it large. Still, as you might expect, the internet is shook at the price of this bill, and it's getting a heap of attention.
Sloth captioned it, 'when flexing and showing off goes wrong… 1 MILLION AED  Five Palm, Five Palm Jumeriah, do you do credit?'
By now, the snap has been shared all over Reddit and private WhatsApp groups and everyone's thinking the same thing
Others are simply thinking they missed the party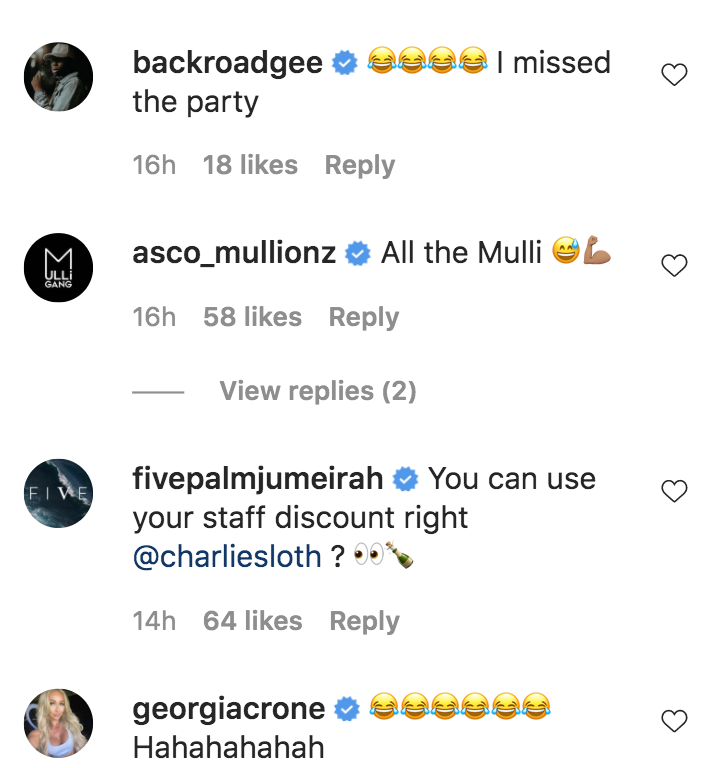 Charlie Sloth has a residency at The Penthouse at Five Palm Jumeirah every Saturday
And he's clearly living his best life in Dubai
When Charlie invites you to his next party
Listen to The Lovin Daily:Emirates Safety Response To COVID-19 Has Been Rated The Best In The World