Dubai
Dubai Witnessed Its Deadliest Maritime Disaster In 1961 When MV Dara Was Bombed A Few Miles Off Its Coast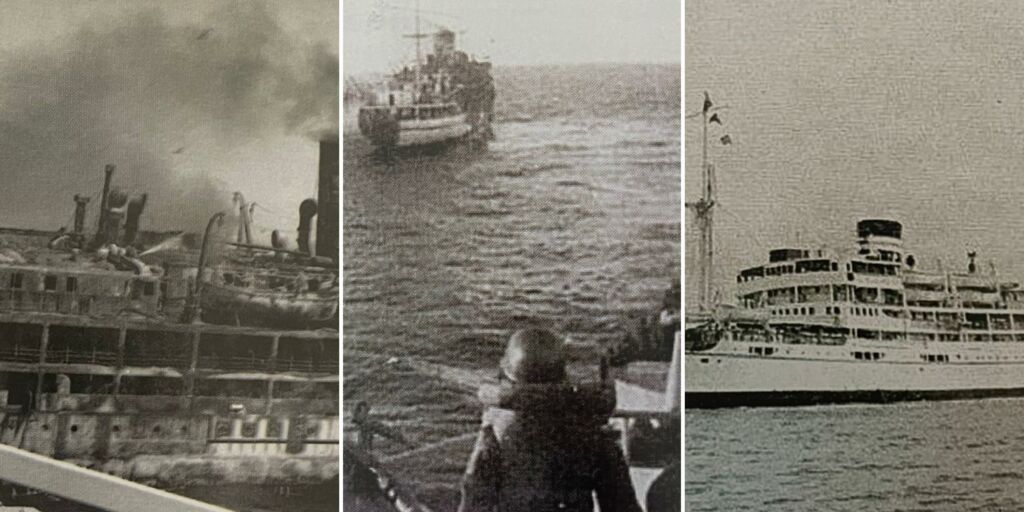 Dubai's Forgotten Titanic: A Sinister Maritime Disaster
His Highness Sheikh Mohammed bin Rashid Al-Maktoum, the ruler of Dubai, was only eleven years old when the incident happened. In 2019, His Highness wrote about the devastating and cataclysmic event in his autobiography Qissati (My Story).
Khalifa AlGaz, grandson of one of the survivors, Mohammed AlGaz, recently shared his side of the riveting and poignant story on Twitter
You already know that the mighty Titanic hit an iceberg and sank into the freezing Atlantic Ocean, killing thousands of passengers and making it the deadliest sinking at the time.
The years that followed saw many other maritime disasters such as the sinking of MV Wilhelm Gustloff in 1945 and the bombing of MV Dara in 1961 off the coast of Dubai.
1. The Ship

The MV Dara was built in 1948 in the UK, it is said that the name Dara refers to Darius, the Persian Emperor that ruled Persia in 522BC.

The ship's main line was between Bombay to Basra, stopping at multiple Arabian gulf ports, such as Dubai pic.twitter.com/tPRC4FwgPk

— Khalifa AlGaz (@KhalifaAlgaz) August 19, 2022
According to Arab News, on April 7, the ship anchored off the creek at Dubai and was carrying 560 passengers and 132 crew members
After all the ferrying of passengers and cargo was carried out to and fro, the MV Dara decided to brave the waters despite deteriorating weather conditions. But when the weather worsened, the vessel started its return journey to Dubai to wait out the storm in the safety of anchor.
Unknown to many, this was the final leg of its journey.
There were 820 people on board, including women and children. On that fateful night, the MV Dara was bombed from within. The majority of the victims were Emirati, Indian and Pakistani.
3. The Explosion

A loud explosion woke many of the passengers, who immediately found a raging fire and a cloud of smoke.

The fire spread so quickly that it cut off the crew from engaging many of the lifeboats on the ship (which would contribute to the massive loss of life) pic.twitter.com/e5ZGuqDQCH

— Khalifa AlGaz (@KhalifaAlgaz) August 19, 2022
5. My Grandfather

My grandfather, Mohammed AlGaz, who was onboard the ship, jumped into the water and had to swim past the wreckage.

It is said that he was lost at sea for 2 days, but was able to survive by clinging to a piece of wood until he drifted closer to the beach.

— Khalifa AlGaz (@KhalifaAlgaz) August 19, 2022
The then ruler of Dubai, His Highness Sheikh Rashid bin Saeed Al Maktoum organized men and immediately sent them out to help on the streets and at the Al-Maktoum Hospital where the injured were being brought in
7. Community

The local hospital (very small by today's standards) was quickly overwhelmed by the hundreds of injured passengers.

As a show of community, many of the emirate's business men volunteered their vacant buildings to host the injured and tend to them

— Khalifa AlGaz (@KhalifaAlgaz) August 19, 2022
Although many suspects were arrested and interrogated by the British, no one was held liable. No group claimed the heinous attack and eventually no one was charged for the crime