Feature
7 Inspiring Emirati Women Who've Smashed Through Every Single Barrier In The Book
A lot can be said about the Emirati woman and the way she constantly and consistently breaks gender barriers, by partaking different roles in different sectors.
The UAE itself supports its local women, who keep proving time and time again how much they've achieved and keep on achieving- and how largely they inspire and set the path for future female leaders not just in the nation but the region- as a whole.
To commemorate Emirati Women's Day, celebrated on August 28, we've compiled the 10 most inspiring Emirati women that deserve every round of applause on this special day: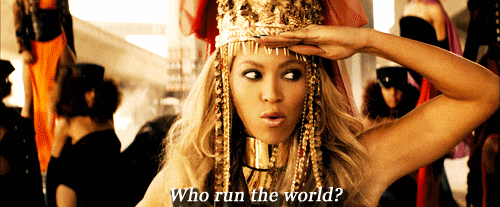 1. Her Excellency Noura Al Kaabi, Minister of Culture and Knowledge Development
Noura bint Mohammed Al Kaabi is responsible for all things related to the culture and knowledge development in the UAE, and as Minister she's not taken her role lightly- one bit.
Her Excellency has been working non-stop since taking on the role in October 2017, two years later and she's still the spokesperson and an active representation of how involved and included Emirati women have been and still are in the continuous fruitful developments of the UAE.
Salute to you!
https://www.instagram.com/p/B0ipuQflSgi/
2. Zahra Lari, the UAE's first Emirati figure skater
Zahra Lari is a double contender for representing the country in a lot of firsts, in her sport, figure skating. Not only was she the FIRST Emirati figure skater, yep FIRST, she was also the first from the UAE to ever compete globally.
Breaking barriers and doubts, she's a FIVE-time Emirati national champion who didn't always have it easy but she sure has come a long way!
https://www.instagram.com/p/B0OB2wNls2f/
3. Sara Al Madani, Social Media Influencer and Entrepreneur
The newly-wed Dr. Sara Al Madani has amassed a HUGE following of more than 200,000 people who constantly follow her motivational talks about female empowerment, and striving as a modern Emirati woman in the entrepreneurial world.
She has also taken on public speaking as one of her many skills, along with being an investor in multiple companies/brands. One thing's for sure- there's no stopping the consistent achievements this inspiring lady keeps attaining!
https://www.instagram.com/p/ByI2SixlWMB/
4. Reem Al Hashimi, Administrator and Minister of State and Managing Director for the Dubai World Expo 2020 Bid Committee
Reem Al Hashimi is the BOSS woman of the country, whose list of attributions to society doesn't seem to end. If you've heard and seen all the glory that is the upcoming Expo 2020, then you have her to thank for being solely responsible as the managing director behind its bid committee.
She was also appointed the Minister of State in the Cabinet of the UAE back in February 2008 and continues to partake in initiatives that have made her a living legacy and source of inspiration to other females in the region.
5. Yasmin Baker, Nike brand ambassador and all 'rounder in sports
Scrolling through Yasmin's Instagram profile and you'll see her love for sports and fitness-related activities. As a professional, Baker has been involved with calisthenics for many years- and her social media account is pure proof of the consistency and her strive for development, not for societal norms but for herself and the joy that these activities bring.
You go girl!
https://www.instagram.com/p/B1p0_xhH1f3/
6. Amna Al Haddad, UAE's first female professional weightlifter
Amna's is a name to remember, like many of the other empowering females on this list, because she has shaken the weightlifting world as one of the first female weightlifting athletes from the UAE.
Al Haddad's career in weightlifting began all the way back in 2007 and she has since brought pride to the UAE flag by competing in MANY international competitions.
Great time yesterday delivering a #speech to a group of students from various #schools across the #UAE, focusing on how they can further #strengthen and enhance their #life #skills, #confidence and #ability in a constantly changing world. pic.twitter.com/91juleTvC6

— Amna Al Haddad 🇦🇪 (@amna_alhaddad) December 6, 2018
7. Salama Mohammed, Content Creator and Vitiligo Advocate
As someone with vitiligo herself, Salama Mohammed's entry into the lives of many in the Gulf through social media- thus reducing the stigma behind differences in peoples' appearances.
For the longest time, Salama has always heard people trying to suggest ways to get rid of her vitiligo, assuming it was something she wanted off her skin- but her advocacy for embracing the skin she's in has helped a lot of other women in the Gulf embrace themselves as so.
Not to mention she's hilarious in MANY of the content she shares with her husband, Khalid Al Ameri.
https://www.instagram.com/p/BnJrV9tFSkr/