Feature
Two Boss Ladies Just Completed The Phenomenal 'Everesting' Challenge At Jebel Jais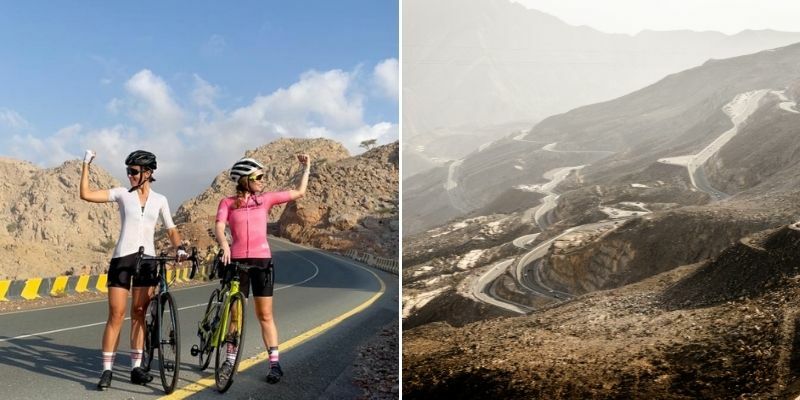 Introducing: Everesting
Another day, another amazing fitness achievement by the Dubai fitness community, and this time, they've really taken it to a whollllleeeee other level.
Everesting requires participants to cycle the equivalent elevation of Mt Everest – in one go, with minimum breaks, and no sleeping. And two residents, Elizabeth and Olga, both of PWC, took to Jebel Jais to complete the challenge on the last day of Dubai Fitness Challenge.
They rode the 14km stretch up and down Jebel Jais… 12 TIMES
That's 322 kilometers in total and an elevation gain of 8,850. It took them each just over 27 hours to complete, starting the challenge at 1pm on Friday, 26 and finishing on Saturday, 27 at 4pm, riding all day and all night, with very few breaks and rests.
View this post on Instagram
The pair are amateur cyclists but trained for 4 months in advance of the challenge with BR
They trained with
BR Performance Studios
, and they are now officially the second and third UAE-based females to complete the full
Everest
elevation on a bike – impressive!
View this post on Instagram
Everesting? Completed it mate. 8,848 people worldwide have Everesting to date
Psst! You can run, ride, or do Everesting virtually – learn more
here
!
View this post on Instagram
Everesting is popular globally, but with the stunning Jebel Jais on our doorstep, maybe, just maybe, 12 times up and down doesn't sound soooo bad?
View this post on Instagram
Read next: The Mubadala World Tennis Championship Is BACK And Welcoming Some Of The World's Best Players