Feature
Meet 24-Year-Old Maymi Asgari Who Has Gone Viral For Her Freestyling Football Skills in Qatar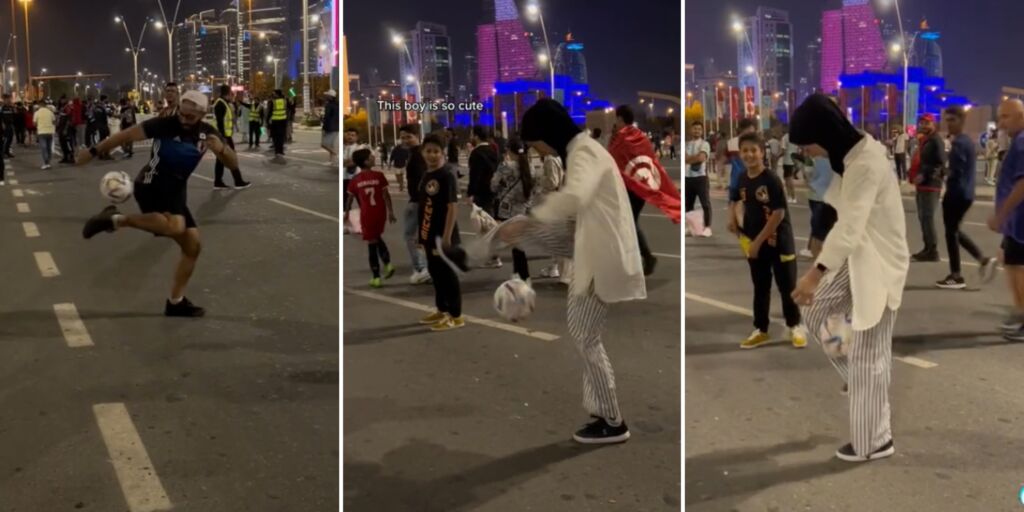 Maymi Asgari is an Iranian girl who got invited to Qatar for her exceptional football freestyle skills. She is also a content creator with a large following on Tiktok
View this post on Instagram
Maymi recently uploaded a video of herself with a stranger where both of them are showing off their football skills
"I met this nice guy who wanted to show his skills, so I had to show mine too." The video racked up over 17 million views in only three days!! For good reason too – Maymi's mesmerizing, showstopping sports skills awed people not just in real life but also virtually hence globally.
Have a look for yourself at the skills of the talented footballer herself:
"I have been lucky enough to be allowed to participate in the World Cup draw that took place in Qatar.
"Besides the event itself, I have been to the Al Bayt stadium, where I also got to do a few tricks. We were also down for a football tournament, where I saw, among other things, the legends Casillas, Kaka, Roberto Carlos, Andre Pirlo and many more…" Maymi wrote on the video she made of her experience in Qatar which she shared on Youtube.
Isn't it just so great to see young talent out there getting recognized? Maymi Asgari – you go girl!!