Best Of Dubai
10 Budget-Friendly Events To Keep You Busy This Weekend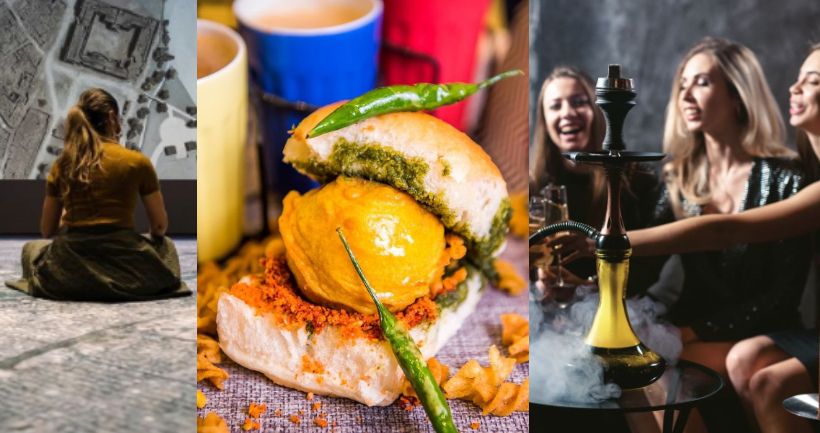 Bam, bam ka-baaaammm the weekend is here and we are dying for the clock to strike 6, so we can get the fudge outta here! You feel?
If you're looking to keep this weekend light after going full on party mode during the Eid break, then we've complied quite a chill list for you this weekend around. So keep scrolling and pick an event that suits your fancy and get going!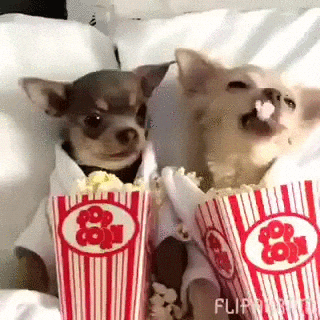 10.
FREE Saffron Milk Cake at O'Pao on Friday!
O'Pao's all set to become your bestie this International Friendship's Day with their complimentary homemade Saffron Cake offer!
Head down to the resto with boo or the gang and be gifted a complimentary spongy saffron milk cake on the house with every order above AED 50. 
When? July 30, 2021, All Day 
Where? Karama
Price? FREE dessert on every order above AED 50
View this post on Instagram
9. Take advantage of ILA at Al Seef's Summer Special Deal!
For AED39 you get three course meal including; a Soup, a Salad, a Sandwich and Water  along with a Shisha of your choice at ILA Restaurant & Cafe. Urm SCORE!
The contemporary Arabic resto is known for its tempting Arabic eats that range from soups and mains to vegan dishes and salads.
Where? Al Seef St, Bur Dubai, Umm Hurair 1
Price? AED39 per person
Timings:
Weekdays: 10 am to 12 am

Weekends: 10 am to 12.30 am
View this post on Instagram
8. Circle of Crust pizzas: Budget-friendly PLUS healthy!!
issa win, WIN with this eatery all the way.
Circle of Crust is serving up pizzas that are 1. yummy, 2. healthyyy AND 3. super affordable. Starting from AED25, you can indulge in some pretty guilt-free pizzas fam!
By guilt-free we mean, Beetroot, Corn, Spinach, Multigrain, Whole Wheat, Flax seeds *slows down to catch breath* Gluten Free and so much more!
HELLO, WEEKEND POST-GYM TREAT!
The best part of their wholesome pizzas? Their insaneee artisanal crusts OMG. HEAVEN.
Locations?
Aspin Tower 1, Sheikh Zayed Road
The Dubai Mall, Level 2, Food Court
Price? Starts from AED25
Circle of Crust are also available on Online Delivery platforms like Zomato, Deliveroo, Talabat & Careem Now!
View this post on Instagram
7. Aura Art Fair
To support and explore deeper in the creatives of the local artists of United Arab Emirates, Aura Art Events have introduced two days event called the Aura Art Fair!
The inspiring event is taking place at Al Serkal Avenues on the July 30 and 31 and is immersed with art, performances, and great entertainment.
Dates? July 30, 2021, and July 31, 2021
Price? FREE entry for all
Where? Warehouse 46, Al Serkal Avenue, Dubai.
Time? 3pm – 9pm
For more info click here
View this post on Instagram
6. Age of You Exhibition
Explore the subconscious and deep theories as part of the Age of You exhibit. Age of You, an exhibition based on the book "The Extreme Self" by Basar/Coupland/Obrist is now on display at Jameel Art Centre till August 14, 2021.
Dates? Until August 14, 2021
Price? FREE for all
Where? Jameel Art Centre
Time? Thursday – Friday: 12pm – 8pm, Saturday – Wednesday: 10am – 6pm
For more info click here.
View this post on Instagram
5. Fight Night, Coca-Cola Arena
Influencers are going head-to-head at the first-ever live combat fight at the Coco-Cola Arena this Friday. The event has been massively hyped in the lead-up and as the day approaches heads are turning to see just how this night will do down after event promoter Tam Khan promised some knockouts.
Tickets for this are veryyyyy limited. (Info here) Due to COVID limitations, there are only 1500 seats up for grabs for what promises to be a huge night with a Fight Card featuring some of the region's biggest YouTubers including Money Kicks and Adam Saleh along with big musical performances.
View this post on Instagram
4. Enjoy the summer with the iconic Tom and Jerry by your side!
Relive your childhood with your favourite cartoon characters.
Ibn Battuta Mall and Warner Bros are bringing to you the Tom and Jerry Cheese Show, the most engaging history show original artwork, sculptures, meet and greets, photo opportunities and live music on 30 July 2021.
Dates? July 30, 2021
Price? Free of cost
Location? Ibn Battuta Mall
Time? 12pm – 9pm
For more info click here.
View this post on Instagram
3. Earn the most exciting rewards this DSS
Be rewarded with Skywards Miles for what you love doing most… SHOPPING or EATING!
Shop, dine and unwind at over 1,300 brands, more than 200 dining options and even more attractions until 31 July. Scan your receipts over AED 100 on The Dubai Mall App and watch your Miles take off.
Make FULL use of the shop'n'reward offer as you can keep racking up Miles and earn 15% extra Skywards Miles.
Not only is it rewards season, but both The Dubai Mall and Dubai Marina Mall have opened up a Summer Resort to entice mallgoers until August 17!
Rush to this WONDER of a setup where you can win incredible prizes, immerse yourself in fun, kid-friendly activations, capture insta-worthy moments with family and friends at the Summer Resort.
And this time around, The Dubai Mall's impressive roaming entertainment will keep you on your feet for a good while.
Where?
The Dubai Mall: First Floor, near the Aquarium
Dubai Marina Mall: Ground Floor, Dome Atrium
Go on a much-needed shopping spree and drop your bags at The Dubai Mall's Shop & Drop and Delivery counter, for a smooooth mall experience!
Remember to download The Dubai Mall app for an easy guide around the mall (App Store/Google Play).
More deets here.
View this post on Instagram
2. Women's Safe Circle
Want a free hand of support and comfort, then ladies you should really join this session of just peaceful talks and sisterhood.
This open circle of sisterhood is taking place at Shakespeare and Co. (Café restaurant) on August 1, 2021 just to talk about your everyday life and worries. It'll be held in small groups for comfort purposes. So click the link below to book your spot!
Dates? August 1, 2021
Price? Free of cost
Location? Shakespeare and Co., Dubai
Time? 10am – 11:30pm
For more info click here.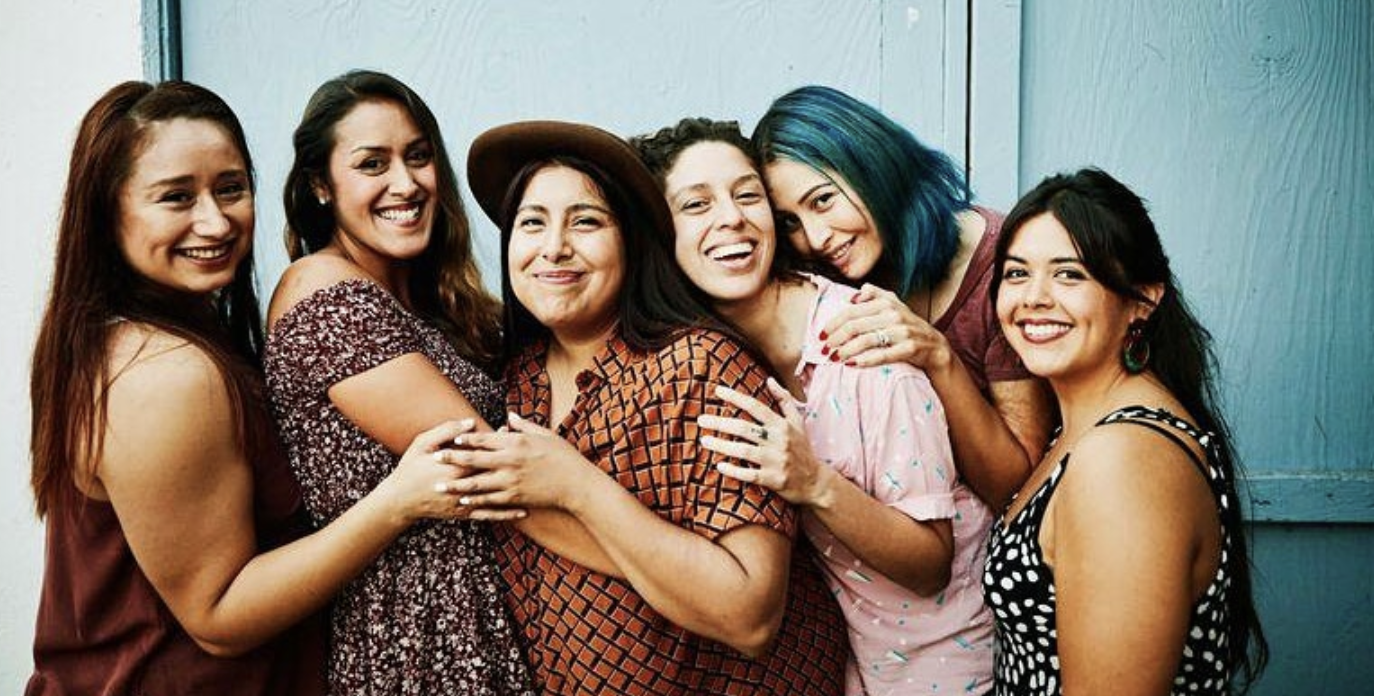 1. A disco party at the Coca-Cola a few weekends down
Missed having a disco party?
Then indulge yourself in a party filled with flares and shades. A 1979 themed disco party is going to be held at Coca-Cola Arena on August 14, 2021. Get your feet dancing all through the night!
Dates? August 14, 2021
Price? AED 75 Onwards
Location? Coca-Cola Arena
Time? 6pm onwards
For more info click here.