Best Of Dubai
10 Restos For When It's Raining Or Cloudy In Dubai!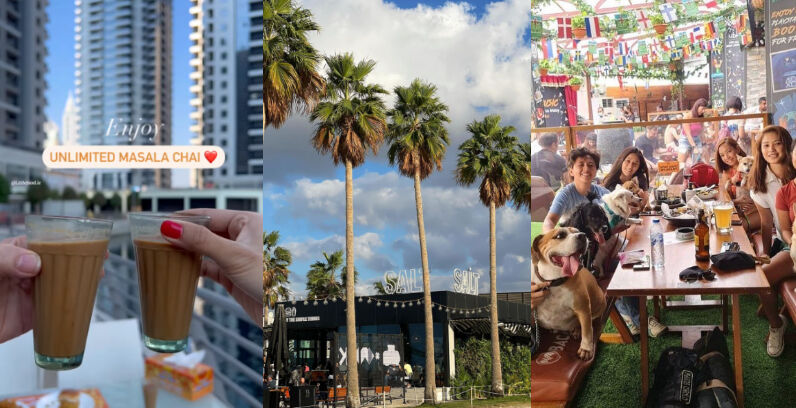 These 10 restos, you deffo do NOT want to be taking a raincheck on!
Rain in Dubai is as rare as a dodo, so when it pours you want to be at just the right place, with just the right people, at just the right time to capture all 'em rain feels!
So… don't be this guy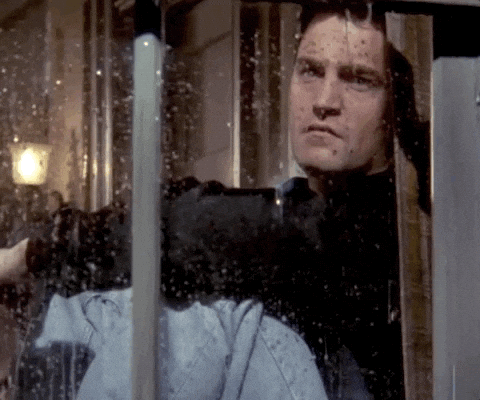 The next time cloudseeding works its magic on Dubai's weather, book yo'self a window table at any of these restos & set the mood right for a cosy Jour de pluie… like these guys!🌧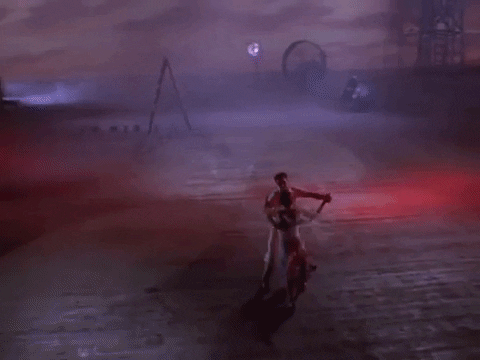 Be it rain or shine, it's always a Paw-dyyyy down at UBK, JLT!
Live music, outdoor-indoor seating, doggo friendly, grubs, drinks, karaoke and VIBES.
Where? Movenpick Hotel – JLT, Cluster A
View this post on Instagram
9. Salt at Kite Beach
By the beach, under the clouds, surrounded by palm trees and sounds of the ocean… it doesn't get better than Salt on a rainy day.
Add some flavour to your fave weather by ordering up some sweet potato fries, lotus goodness, sliders or pops.
Where? Kite Beach, Umm Suqeim
View this post on Instagram
Grab your better half and head to Dubai's contemporary beachfront hub and milk the weather for all it's worth! Enjoy truffles, warm desserts, shakshuka, acai and a range of other eats that'll make you feel all snug on the inside.
Where? La Mer, Dubai
View this post on Instagram
Winds are billowing outside and light drizzles are trickling down the windows… such perf weather calls for a cafe with books and board games!!
So, SO IDEAL for wintery weather in Dubai, don't you agree? Choose from n number of board games OR books to help you set the mood. Plus, the affordable eats make it all that much more worthy of a visit.
Where? Onyx Tower 1, Sheikh Zayed Rd
*Enjoy 2 hours of FREE parking
View this post on Instagram
Jones the Grocer is the real MVP of good, quality food fam.
With food for the soul, being doggo friendly, beachside views – this fab gourmet resto is a no brainer for a perf weather outing.
Deffo a squad and family pick.
The resto also has some BRILL vegan and vegetarian options that are a must-try for ALL.
Where? West Beach, The Palm
View this post on Instagram
Every Dubai's kid's first love is some good ole' sizzling choco cake with a scoop of ice cream on top.
So plan yourself the perfect day with a window-facing table at Yoko Sizzlers with some hot, hot food and sizzling desserts.
Where?
View this post on Instagram
If good weather calls for some merrymaking, then the word on the street is that Fibber Magee's is the place to be.
Grab a pint of some hops and cheers to the rain gods.
Where? Saeed Tower 1, Sheikh Zayed Rd, Trade Centre 1
View this post on Instagram
Like the caption reads,
"Rainy Weather & Winter Evenings Call For Unlimited Chai + 2 Plates Of Snacks…"
Where?
The AED25 per person offer is valid every day from 4-6pm! Lunch plans sorted.
View this post on Instagram
Head to the HUB for comfort Indian food in Dubai, Yummy Dosa for when the weather has you reminiscing of home.
With over 99 types of dosa, this resto is what you call DOSA HEAVEN. All the amalgamations you can imagine under one roof, with other dishes such as pasta, noodles, Manchurian, sizzlers and moreee to make feel anything but home sick!
Where?
Al Karama
Discovery Gardens
View this post on Instagram
Some Karak chai, an egg or Oman chips wrap OR maybe some mini sandwiches from practically any Filli Cafe near you is always an ACE date.
Filli is the OG of all cafes in Dubai, and that too with their indoor-outdoor seating, and the most deliciously affordable menu – you can choose your windy weather poison and take full advantage of the beaut day.
Where?
Al Barsha
La Mer
Knowledge Village
Al Qusais
Bur Dubai
And various other locations across Dubai!
View this post on Instagram