Best Of Dubai
Top 10 Adventurous Activities To Do In Dubai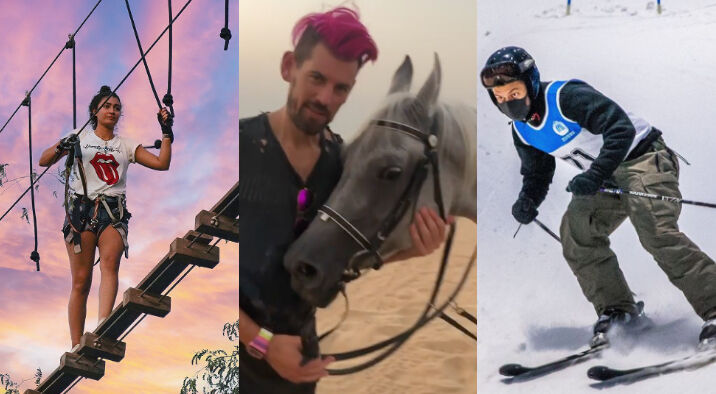 Dubai ain't all shopping malls, restos and bars you know! This city also boasts of tons of adrenaline-pumping activities such as skydiving, zip-lining, horse riding, SNOW SKIING!!
So here is a list of 10 PROPER adventurous activities that'll get your heart racing and have you SLIVING it up in the skyscraper-studded city!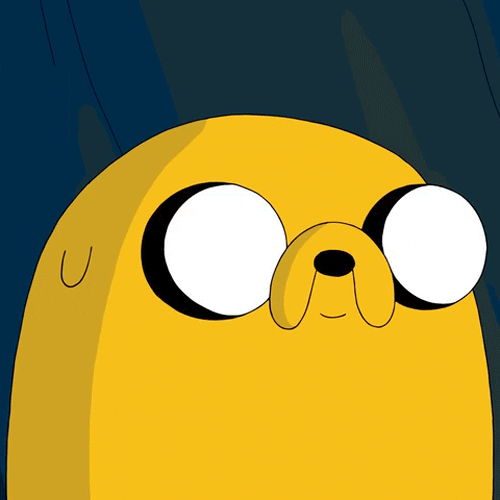 10. SQ7 Stables – Umm Nahad
Head down to SQ7 Stables for a day of wholesome adventure and being one with 'em horsies and nature! All levels of riders are welcome to explore the scenic tracks and go horseback riding during sunset.
View this post on Instagram
9. Ski Dubai – Mall of the Emirates
wHoOo SaYsSss it doesn't snow in Dubai?!
If you've been longing to hit the ice slopes for a ski trip BUTTT A. it's summer and B. you don't have the budget for fancy travels then boooooo for just AED190 you can get rollin' in the ice sheets right here in Dubai!!
View this post on Instagram
8. Aquaventure Park – Atlantis the Palm
With the weather cooling down in Dubai, now is better than never to get going to Dubai's world-famous waterpark!
It's ride, bite, slide & tides all day long.
View this post on Instagram
7. Flyboarding – Water Adventure Dubai
Soar high above Dubai's scenic waterfront on this flyboarding excursion. Jump up to 19 feet above the blue sea of Dubai, propelled by the power of this water jet pack, providing a one-of-a-kind view of the Burj Al Arab and the surrounding area. It's a thrilling experience unlike any other. Safety briefing and equipment included.
View this post on Instagram
6. Skydiving – SkyDive Dubai
Experience a breathtaking free-fall and parachute experience with Skydive Dubai. Take the leap above the iconic Palm Jumeirah or over the Arabian desert and see the emirate from an entirely different perspective.
With some experience you can explore advanced options like tandem skydiving, solo skydiving and the flight school. The dedicated flight school teaches you multiple forms like freefly, canopy, formation, wingsuit coaching and free-load organising.
View this post on Instagram
5. Indoor Maze – TEP Factor
The first of its kind adventure experience to arrive on the shores of Dubai. A fun experience designed for everyone to enjoy in the caves of JBR. Expect rushes of adrenaline, hours of laughter, and memories to last a lifetime. 21 challenges around the cave will put your team to the ultimate test.
View this post on Instagram
4. Kayaking – Visit Hatta
Kayaking on the lake formed by the Hatta Dam is easily accessible from the Sedr Trailers Resort. Other water activities are also available to enjoy such as pedalo's and water bikes.
Book in advance to avoid any queues!
View this post on Instagram
3. Adventura Park – Mushrif Park
Does Dubai's largest zipline even need an intro?!
Starting from AED99 you can be whizzing from post to post during the day or the night! Your adrenaline junkie of a brain will be thrilled.
View this post on Instagram
2. X-Strike – Al Quoz
Unleash your inner warrior at Xstrike, an indoor action-packed entertainment destination in Dubai, where combat simulation meets competitive gaming for players of all ages. Xstrike offers a completely new way to experience the adrenaline-pumping atmosphere of a real-life battlefield.
View this post on Instagram
1. Hot Air Balloon – Hot Air Balloon Dubai
Dubai's scenic landscape makes it a TOP global destination for hot air balloon flights. For those dreamers and adventurers seeking out a truly once-in-a-lifetime experience, a hot air balloon tour is an essential part of any visit to Dubai. The diverse colours and vistas of the balloon flight will make for beautiful photographs and unforgettable memories.
View this post on Instagram
View this post on Instagram