Latest
This Weekend Just Marked As One Of The Busiest Days Of The Year At Dubai Airport So Far
It is the Eid weekend and for a LOT of people in the UAE, that means going back home or on a mini-vacation for a few days - and that means way too many people at the already pretty busy airports of UAE.
This weekend has been one of the BUSIEST at Dubai Airports this year so far
Dubai International Airport experienced one of the busiest days of the year on Friday with 280,000 passengers passing through its three terminals ahead of the Eid Al Adha long weekend.
That is... a lot of people.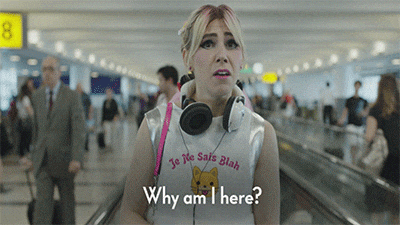 Dubai Police, Emirates airlines and Dubai Airports had all sent reminders for travelers ahead of the Eid rush to get to the airport at least three hours ahead of their departure time, if not before, in order to allow for tailbacks leading to the terminal.
280k passengers yesterday at Dubai Airport. One of the busiest day's at work. WE MOVE!

— QuirkyAlone 🇦🇪 (@mistermaliq) August 9, 2019
It is estimated that 76,000 of the 280,000 people at the airport were departing. According to statements, 45,000 employees on hand at any time to ensure the smooth flow of services.
Still, some people (rightly, some would argue) went out of the way to make sure they got to the airport well in advance to ensure they were prepared for the long queues
Mum: we have to rush or we'll miss our connecting flight. Dubai airport is really big

Me: we have an hour

Mum: that won't be enough time, why aren't you rushing?

Me: we have an hour

Mum (at the boarding gate 50 mins before it opens): phew we only just made it

— Craig (@craigwoods_uk) January 14, 2019
This Friday marks the second busiest days at the airport - January 5, in fact, saw 299,000 passengers.