Dubai
A Dubai-Based Entrepreneur Explains The 3 Relatable Reasons Why He Moved To Dubai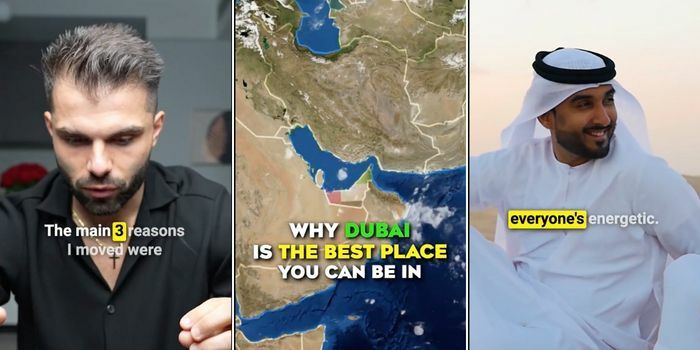 A Dubai-Based Entrepreneur Explains The 3 Relatable Reasons Why He Moved To Dubai
Dubai-based entrepreneur, Brook Hiddink, the founder of an e-comm store, shared his THREE main reasons for moving to Dubai in a twitter post – and it is pretty much relatable.
Learn what inspired him to take the leap into the city of businesses and growth here in the Middle East, in the video he shared below.
"Why would you move to Dubai bro?"
"Why would you move to Dubai bro?"

Here's your answer 👇 pic.twitter.com/ozpmIn0z6L

— Brook Hiddink (@ecomwithbrook) February 24, 2023
"Overall, it seems like the place to be in right now"
In the video, Hiddink explained that business was the initial reason for his move to the UAE but adding that the friendliness of the people and its ever-growing opportunities and developments are also in the list.
In the 29-second teaser clip to a YouTube video, the entrepreneur also stated that the development of Palm Jumeirah, all the high-rise towers and the 'upswing of the Middle East.'
What about you? What made you move to Dubai and what's keeping you here?