Fashion
A Dubai Influencer Slayed In A Stunning Gown At The Cannes Film Festival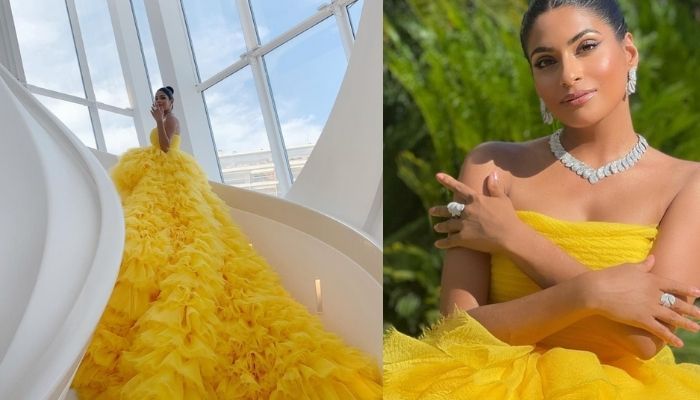 A Dubai Influencer Slayed In A Stunning Gown At The Cannes Film Festival
It's always nice to see a Dubai resident and empowered content creators be able to make it anywhere but of course, but especially if it's to attend prestigious events like the Cannes Film Festival- you've practically made it.
Farhana Bodi, an Indian-born, South African- raised social media star and fashionista rocked a stunning yellow gown designed by Atelier Zuhra, an Omani label.
Double-win!
View this post on Instagram
The 74th Cannes Film Festival is the big return of this event after its only postponement in 2020 since the Second World War
View this post on Instagram
Farhana, who has also founded I Woman Of The World, gave thanks to all the women who helped take part in her red-carpet look
View this post on Instagram
This canary yellow fluffy tulle gown is the fit of the year, for sure
View this post on Instagram
While you're here, catch our chat with the lovely Farhana on The Lovin Daily:
Read More: 5 Items You Probably Didn't Know You Needed For Fashion Emergencies
Fashion emergencies are rough, so we bet you didn't know you needed these 5 items for a quick-fix.
In 2021, being stylish means making use of what you have and figuring out ways in which you can extend the lifeline of any outfit.
Why? because sustainability isn't just a trendy term but an actual necessity.
Sort out your closet (and future blunders) with these incredible hacks