Dubai
A Stunning Tribute Art Piece Of HH Sheikh Mohammed Is On Sale For AED 1M
A Stunning Tribute Art Piece Of HH Sheikh Mohammed Is On Sale For AED 1M
An art piece that serves as a tribute to HH Sheikh Mohammed bin Rashid Al Maktoum, Ruler of Dubai, is being sold by a Dubai-based entrepreneur for AED1 Million. 
The large painting, part of the artist's private collection, is a dedication to His Highness' 50 years' of devotion to the UAE and its growth. Titled 'This Is Only The Beginning', its inspiration came from his book 'My Story' and consists of all the successes of Dubai and the elements related to the ruler's life and passions. 
The artist, who wishes to remain anonymous, is selling the piece, sized 1.80cm x 1.10cm, for AED1Million.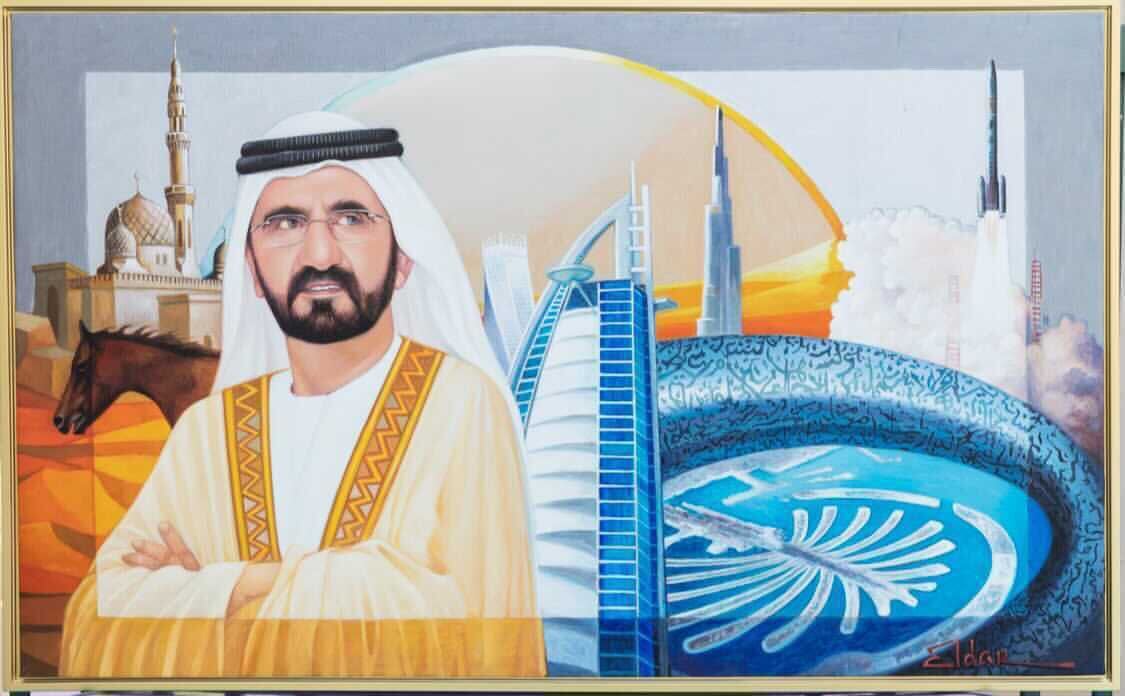 Called 'This Is Only The Beginning', the piece was inspired by HH Sheikh Mohammed's book 'My Story' 
In the words of the artist, the inspiration for the piece came after reading his autobiography called 'My Story.' It depicts the journey of HH Sheikh Mohammed bin Rashid Al Maktoum's incredible vision in the transformation of a desert into a modern and futuristic powerhouse.
Not to mention, the efforts of the UAE in reaching Mars and the fact that this is 'only the beginning!'
If you or someone you know is interested in purchasing this piece, you can contact us on hello@lovindubai.com and we'll connect you with the artist!