Inspo
Egyptian Classical Artist Abdel Halim Hafez Will Perform A Hologram Concert At Dubai Opera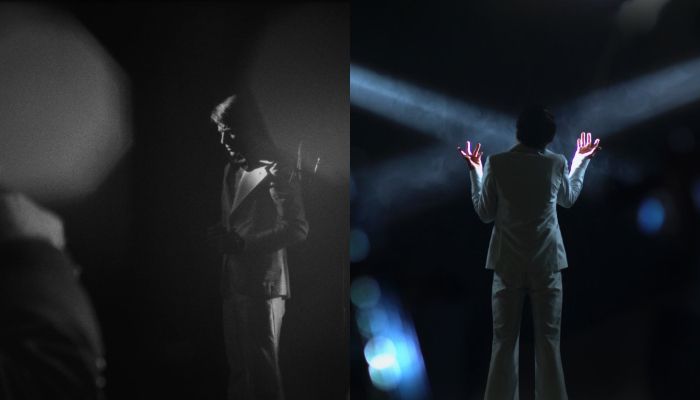 It's safe to say that all Arabs know who the infamous Abdel Halim Hafez is. The classical Egyptian singer was in his prime during the 50's and 60's. His songs rang through households during the Six-Day War of 1967 and the 6th of October war of 1973. In addition to composing songs about the wars, he also wrote the most striking love songs.
He passed away in 1977 but left behind a prideful legacy. Fans from all over the Arab world play his songs.
Also Read: Expo2020 Dubai Will Be Home To Ancient Egyptian Mummies
Abdel Halim Hafez is coming to Dubai Opera for their first hologram concert

As part of the Eid Al Fitr celebrations, Dubai is hosting the first 3D concert by the late singer Abdel Halim Hafez
Fans of the classical Egyptian artist will get to see him live on stage performing his hit songs for a full 90 minutes. This will be the first hologram show at Dubai Opera and who better to be the opening act than the "nightingale" as he is labelled as. The show aims to revive his work and preserve the Arab musical heritage.
The concert will be on May 13 and 14 at the Dubai Opera. The concert will last for 90 minutes and prices stat at AED350.
Important Deets:
The maximum number of seats you can purchase together in a row is 4. If you group is larger than 4, Boxes are available that seat between 5 and 10 people and can be purchased via the website (subject to availability).
Doors open 30 minutes before the show begins.
Latecomers will only be admitted at a suitable break.
Listen To The Lovin Daily: A Homeless Woman Living In A Tent Was Saved By Police