Announcements
Abu Dhabi Welcomes Tourists And Removes The Quarantine Period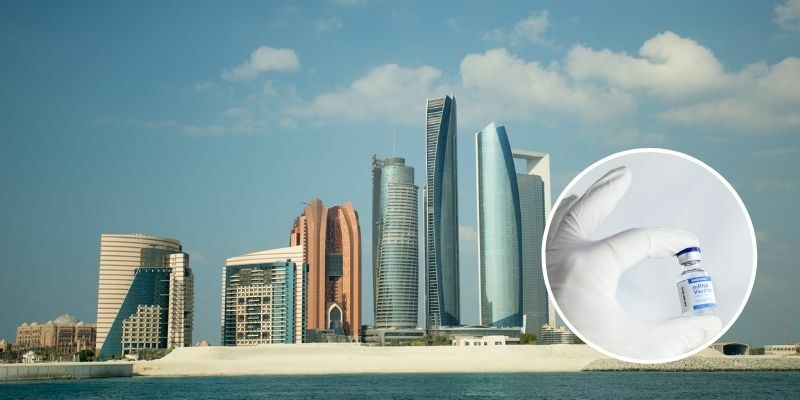 Abu Dhabi Welcomes Tourists And Removes The Quarantine Period
Travel updates! Abu Dhabi welcomes tourists and removes the quarantine period.
The travel procedure for tourists arriving into Abu Dhabi emirate from abroad has been updated.
From Sunday, 5 September, all vaccinated tourists arriving into Abu Dhabi emirate do not need to quarantine
The protocol applies to vaccinated tourists who have received all required doses as approved by the World Health Organization aged 16 +. They can show their status by registering on the Alhosn app, OR by using the official app of their country of residence to show vaccination and their phone to show test results
View this post on Instagram
Before you travel, read this:
Vaccinated tourists must verify their vaccination certificate via the Federal Authority for Identity and Citizenship website or app. Before boarding, they must show a negative PCR test result received within 48 hours of departure.
Listen to the Lovin Dubai shows podcast:
READ NEXT: 5 Tips To Help Your Dog Stay Comfortable In The UAE Heat
The summer months in the UAE can get as hot as 38 to 42 degrees C (101 to 108 degrees F). That's way too hot for a human, let alone a furry animal. If a dog gets too hot, then it may end up getting dehydrated or get heatstroke.
Unfortunately, some dogs may die from the heat. So, how do you keep your dog safe during these heatwaves? We've compiled a list of 5 tips to help your dog stay comfortable in the UAE heat.
1. Keep your dog inside No dog should be left alone outside for too long, no matter the weather.
However, in awful heat like this, your pooch should not be outside any longer than a couple of minutes. Take your doggo outside to go to the bathroom and then come right back in. If your dog tends to wander or enjoys hanging around outside, it might be best to put them on a leash while they go the bathroom. Then you can immediately bring them back inside when they're done. They should be in an air-conditioned area when inside. Often, dogs will lay down on their sides on hard flooring in an attempt to get cool. If you don't have an air conditioner, you can place a bowl of ice cubes in front of a fan. It will act as an air conditioner. Let your dog lay down in the way of the airflow to give them a chance to cool off.
Read the rest here.