Latest
An Emirati Swimming Champ Lead The UAE Team In The Tokyo Olympics Opening Ceremony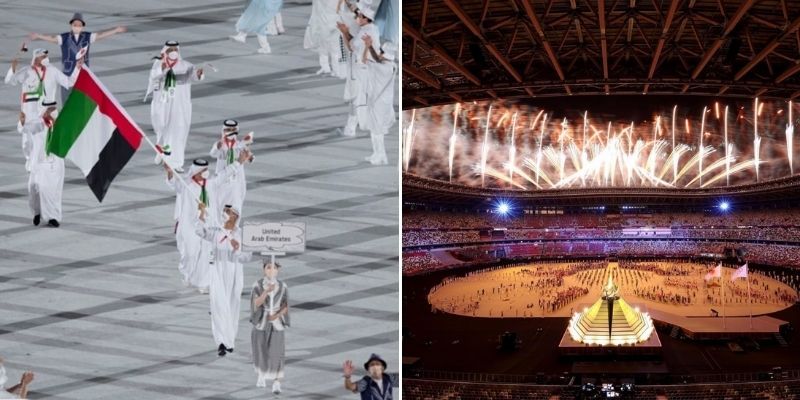 An Emirati Swimming Champ Lead The UAE Team In The Tokyo Olympics Opening Ceremony
It has begun! The opening ceremony of the Tokyo Olympic Games took place on Friday and Emirati swimmer and champ Yousif al Matrooshi let the UAE team.
We love to see it.
Al Matrooshi waved the UAE flag as he lead the team at the opening ceremony at the Tokyo Olympic Games
Image Credits: Instagram @olympics
View this post on Instagram
Yousif Al Matrooshi was the flag bearer as he led the team as the opening ceremony
This is also technically Al Matrooshi's Olympic debut in the pool when he competes in the 100-metre freestyle event.
Other peeps who took part in the opening ceremony were Shehab Ahmed Al Fahim, UAE Ambassador to Japan, and Azza Bint Suleiman, Assistant Secretary-General of the National Olympic Committee for Administrative and Financial Affairs.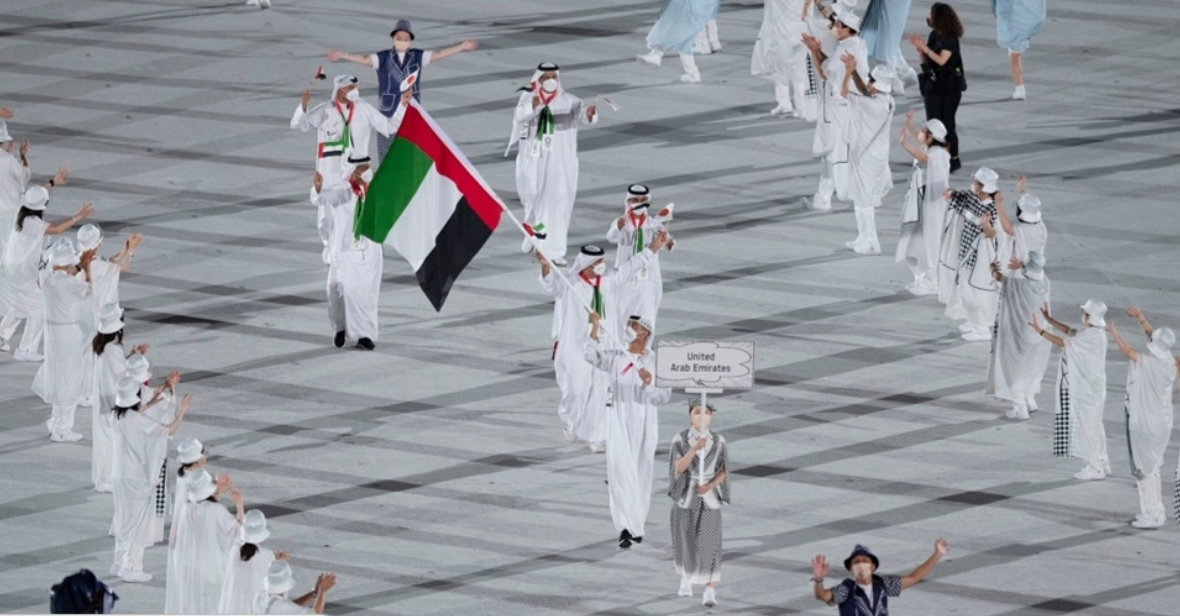 UAE will kickstart its inclusion in the olympics when Saif bin Futtais joins the skeet shooting competition
Saif bin Futtais will take part in the skeet shooting competition on July 25.
He is also a two-time ISSF World Cup medalist, who previously repped the UAE in the 2016 Rio Games, who hopes to earn his first Olympic medal!
View this post on Instagram
This is SO exciting! Over 80,000 athletes will compete in 33 different sports that will be held in 48 sports venues
Reports say that SIX athletes will represent the UAE at the Olympics over four events, including: shooting, judo, swimming and athletics.
View this post on Instagram
READ MORE: Tracy Harmoush Bravely Opens Up About Her Egg-Freezing Journey
Plenty of women following a banker-turned-fitness guru and entrepreneur Tracy Harmoush for openly speaking up about her egg-freezing process.
A topic that isn't usually discussed in the region, many of the women responded under the videos she has posted thanking her for inviting the general public to learn the process behind egg-freezing, like costs, procedures and why it's important to understand the reasons why women will want to go into it.
If you don't already know, Tracy Harmoush is a known athlete in the UAE, who often shares her motivational posts about following your dreams- discussing her journey with shifting from a high-paying job in the finance sector but leaving it to fulfill a passion she's had for the longest.
Read the rest here.