Hh-sheikh-hamdan
A Video Of The Burj Khalifa Amongst The Clouds Looks Like A Scene Out Of A Futuristic Movie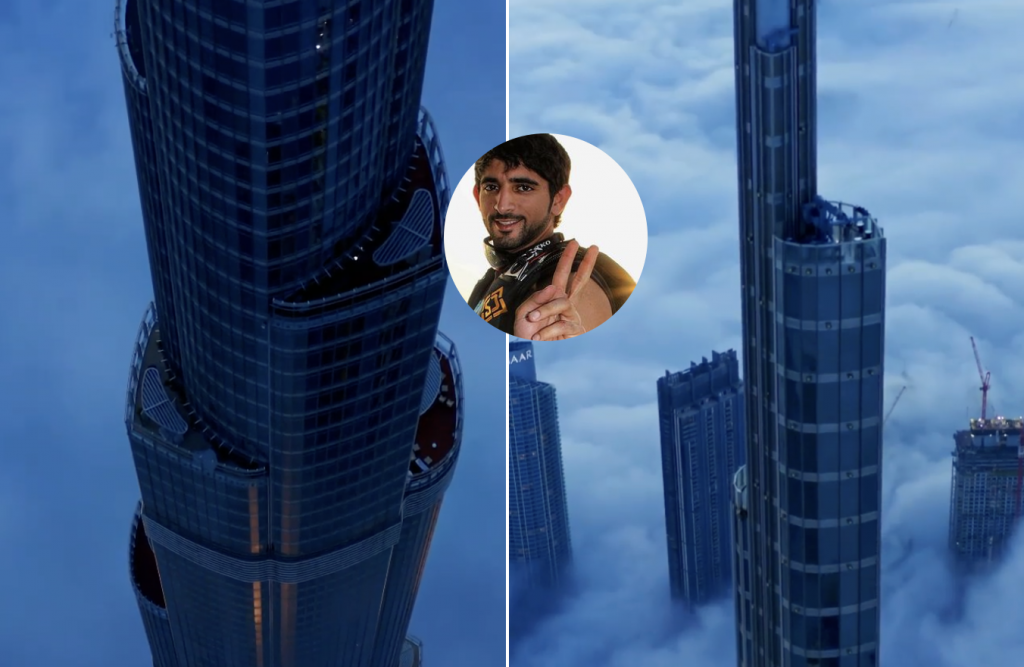 In a myriad of foggy sky Instagram stories comes the simple pleasures of Dubai life. Residents love when the weather's a little gloomy-like, and these days have been no exception. 
The morning skies across the UAE have made incredible social media content and has upped some of our morning coffee game.
Dubai's Crown Prince HH Sheikh Hamdan bin Mohammed bin Rashid Al Maktoum, is no exception to this fascination, thanks to the iconic content that comes out of his Instagram account whenever there's anything remotely incredible taking place in the city. 
Dubai's Crown Prince shares a video of the world's tallest tower, Burj Khalifa, amongst the clouds 
…and it looks heavenly 
How long will the foggy mornings stay in the UAE for?
Since the fog has taken over the country for a couple of mornings now, many wonder how long it's expected to stay, to which the National Centre of Meteorology (NCM) predicts this to continue until at least Tuesday, February 16.
Oh well.
Listen to The Lovin Daily: Dubai Police Fines A Tour Operator For Violating Restrictions With A Desert Gathering