Food
Waiters With Money Heist Masks Will Get Your Food At This Spot In Dubai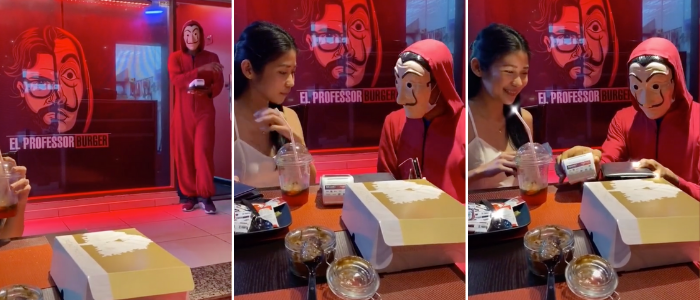 Long before the face masks we've all been wearing these days, came the one mask EVERYONE recognises – the Dali Mask from Money Heist. The brill show has been a smashing hit as it broke records on Netflix and people have been wearing the red jumpsuits for everything from Halloween to themed parties.
And of course, the craze made it to Dubai and one spot, in particular, has been catching everyone's attention. The El Professor Burger (@elprofessor.burger) in Al Mamzar is entirely based around Money Heist.
But watch out, the waiters will bring delish burgers to your table and DEFFO come for your cheque
If you've got any doubts, brush them away.
Because they're pretty much waiting for you and your money
View this post on Instagram
Their menu features everything from burgers to pasta.
So, if you're ready to face them, looks like you've got your weekend plans sorted