Best Of Dubai
Experiences From AED400: Bookings For Deep Dive Dubai Open And Here's The Info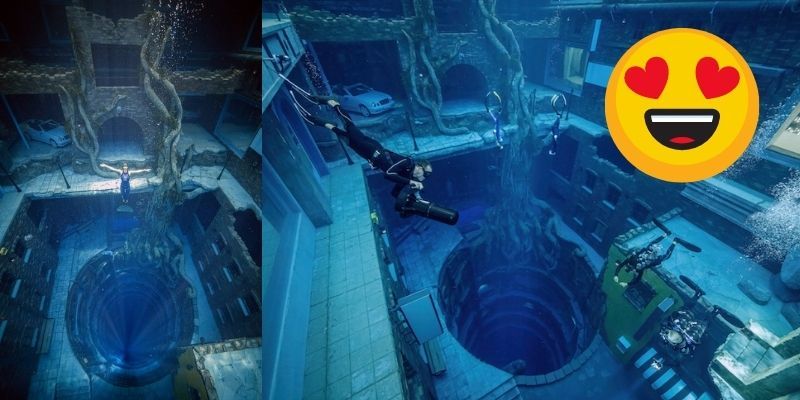 Experiences From AED400: Bookings For Deep Dive Open And Here's The Info
Finally!
Deep Dive Dubai, the world's deepest pool launched to the media this month and the world paid attention with videos of the experience getting millions of views worldwide. The incredible pool featuring 14 million litres of water has been visited by none other than HH Sheikh Hamdan bin Mohammed bin Rashid Al Maktoum, Crown Prince of Dubai followed by Will Smith and now bookings for the public have opened
You can book online right here.
Also, snorkelling to its list of experiences alongside Free Diving and Scuba Diving!
Deep Dive Dubai Experiences from AED400 – Scroll for price and deep dive deets
Freediving, Snorkeling and Scuba Diving experiences and courses at Deep Dive Dubai are now available to book online and start from AED400 per person
All ability levels, ages 10 and up are welcome to join!
The Discover:
of snorkeling, scuba diving and freediving experiences caters for those who want to try a single dive or snorkel or take their first steps towards certification as a diver. No diving certification is required. The newly added Discover Snorkeling experience is AED400 per person and includes fins, snorkel, mask, and special flotation vest for a one-hour guided snorkel, allowing guests to see first-hand the breathtaking depth and features of the sunken city.
How much? AED400
Discover Freediving:
This is a one-hour, guided, in-water experience that allows divers to dive up to 10 meters. Priced at 1000 Dhs per person, it includes fins, snorkel, mask, and wetsuit, along with video of the experience.  Discover Scuba Diving is a one-hour guided scuba dive, allowing beginner divers to dive up to 12 meters and interact with elements of the sunken city including car, telephone booth, library, bicycle, and chess game, among other features.
How much? AED1,500 per person, all scuba diving equipment & gases are included along with a video of the experience.
The Dive:
This category of experiences starts at AED600 and allows everyone from newbies to experienced individuals to freedive or scuba dive within their certification limits. The Develop category of courses includes PADI Open Water Diving certification which, priced at 3600 Dhs per person and inclusive of all equipment rentals, is the ideal first step for beginners who want to progress in the sport. Other courses within the Develop category are priced upon request and include a full range of recreational, technical, and leadership freediving and scuba diving courses and programs with an emphasis placed on programs that Deep Dive Dubai is uniquely placed to deliver including nitrox, advanced, deep, rebreather, and photography.
How much? AED600
*With each booking, one spectator can accompany the diver to Deep Dive Dubai with up to two additional spectators allowed at 100 Dhs per person