Latest
Incredible Footage Of Dolphins In Dubai Goes Viral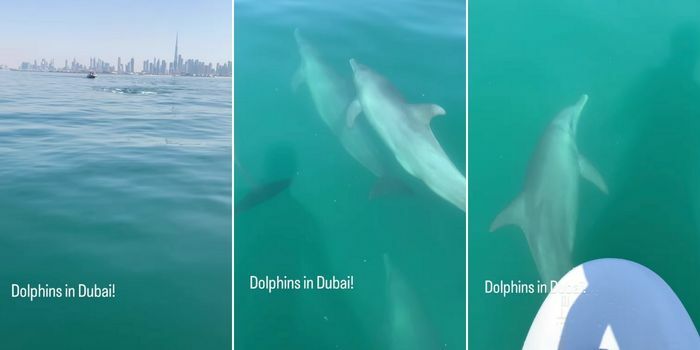 Footage of the pods of dolphins looks like something out of a Disney movie.
The incredible footage was captured by vtecabramowicz between the Burj Al Arab and World Islands Dubai at about 10.45am. He said the day was calm, the water was flat and the dolphins were there for around one hour heading towards World Islands and out of the bay.
Vtec reports there were around 30 dolphins in total, split into pods of about 6-8. He said at one point the pods started to swim along beside him. For 30 minutes, he was alone with the magnificent creatures, before two private boats arrived to watch mother nature's show.
They are super intelligent and some groups started to swim along me and turn outwards from the main group. I was following, cutting that path could create distraction and be dangerous for these beautiful creatures. I slowed down and was following them.
View this post on Instagram
This was an unforgettable and unique experience and required a lot of skill to ride safely next to them, as keeping the marine life safe is priority no1 for each pro efoil rider.
Vtec is no stranger to cool waterboarding footage, regularly updating his gram feed with class Dubai content
View this post on Instagram
HOW incredible are they!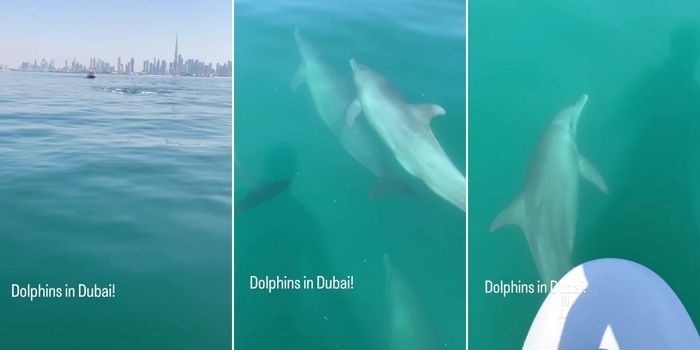 Watch The Lovin Dubai Show: An Emirates Flight To New Zealand Had A 13.5 Hour Round Trip Back To Dubai