Latest
Fellas! A Premium Barber Service Will Now Come To Your Home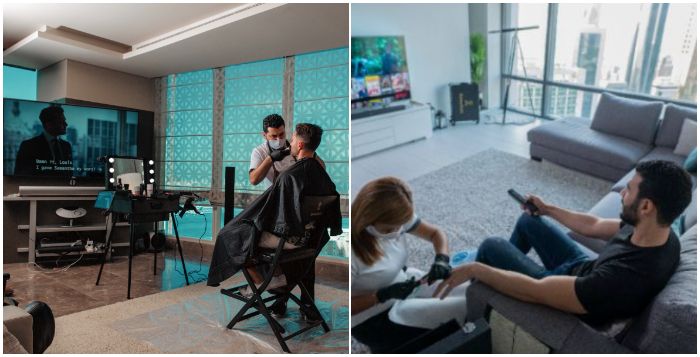 Where has this been your whole life?!
Affordable at-home grooming services just launched in Dubai, lock 'HomeCuts' into your memory… This in-house team is the new go-to for all your barber servicing needs.
So it's haircuts and shaves, beard trims, nail and skincare services, all from the comfort of your home. And they've thought of EVERYTHING, with a strict sterilisation process and a 'leave no hair behind' policy, this service is super convenient. IDEAL!
In one word, the HomeCuts team are professional. They are trained in-house and there's no third party or outsourcing, which allows them to ensure the highest quality of service for you.
HomeCuts is a new barber delivering grooming service that comes to your home
Your new hair cut routine can happen anywhere
The team provide a mobile professional set up, so your grooming requirements can happen anywhere; your bedroom, your living room, your garden, or even your balcony!
And HomeCuts provide the full works! They'll take care of all of your hair, beard styling and threading needs, plus if you want a totally new look, they do hair dye too. Most importantly, the service is not just for men. They have reduced prices across all services for kids, and ladies can benefit from the nail treatments along with paraffin treatments. Handy.com!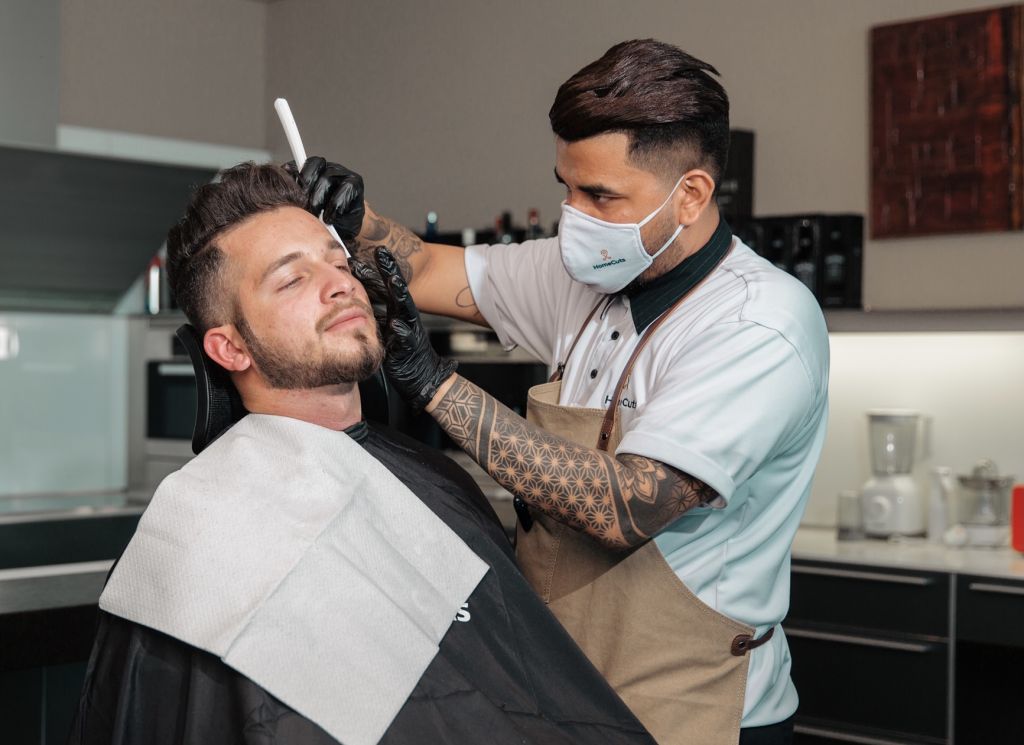 The 'leave no hair behind' – This policy, we love!
You might wonder what happens after your cut, well, rest assured, the team take care of anything and they've got a strict sterilised, sanitised, and sealed process.
They also have a strict hygiene process that includes ultra-violet lighting, and heat to disinfect the tools, the use of sterilising agents on all tools, packages are sealed along with protective measures for the team. When they finish, they leave no mess behind, thank you high powered vacuums!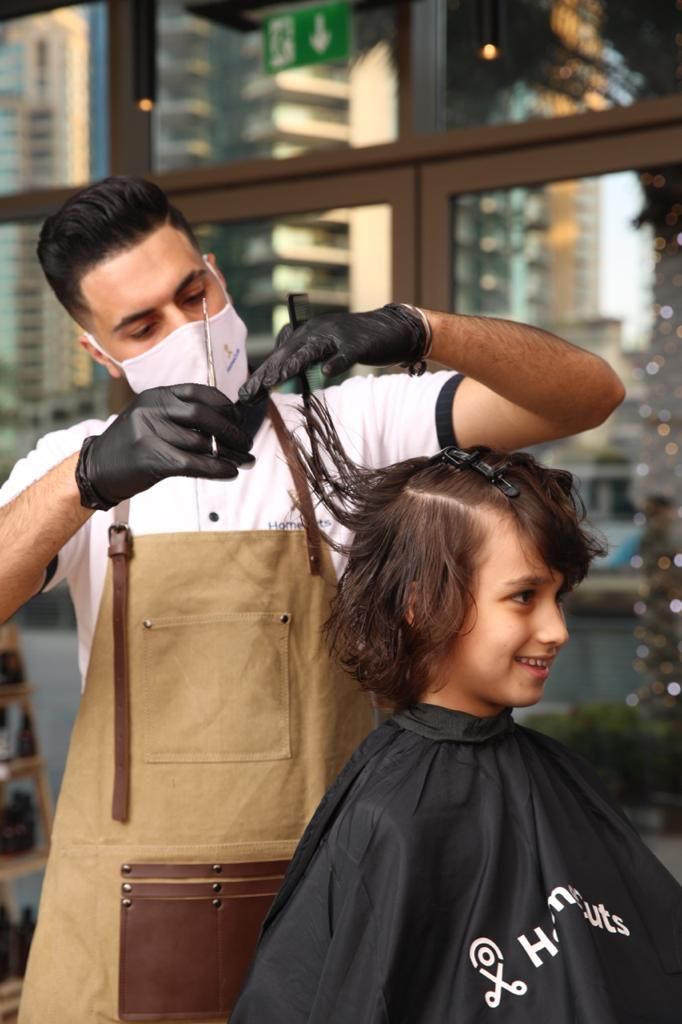 The price deets
AED60 for kids ages 12 & below
AED85 for ages 13 & above
AED115 hair & beard trim,
AED155 ladies manicure & pedicure with polish
AED120 mani-pedi, no colour nail services