Feature
A Smitten Fiancé Shares Her Adorable Dubai Desert Proposal Pics
This is not the year we planned by any stretch, and with COVID clogging up every feed, it's nice to able to share some HAPPY stories!
So today we bring you… A surprise desert engagement!
Doctoral Student Dami who was on vacay in Dubai shared images of her proposal to Twitter, she said, 'A Dubai proposal', I can't believe I'm a finance!'
Dami thought she was getting ready for a special dinner, before she was whisked away to a private dinner in the idyllic Bab Al Shams…
What I thought was supposed to be a romantic dinner at a restaurant turned out to be a surprise sunset proposal at the Bab Al Shams resort in the Dubai desert. This man went all out for me.♥️ To say that I was in awe is an understatement.
The groom got down on one knee for the rose-mantic Dubai desert proposal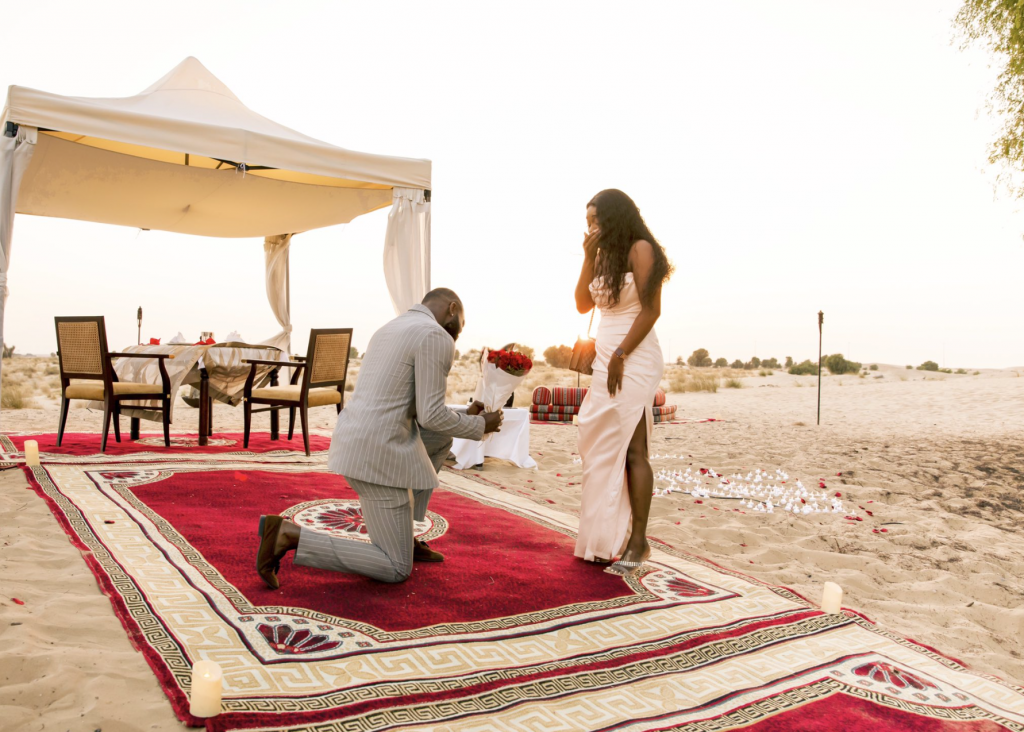 She said yes! The couple looked thrilled after Dami confirmed she WOULD do her soon-to-be-groom the honour of marrying him
The gushing fiance went on to describe their love story: "We have come so far and have built an amazing relationship. Idowu, you are so much more than I prayed for. God has helped us to write the most beautiful love story, I cannot wait to be your WIFE!"
It is even a Dubai proposal if you don't have a photographer nearby to take the snaps?!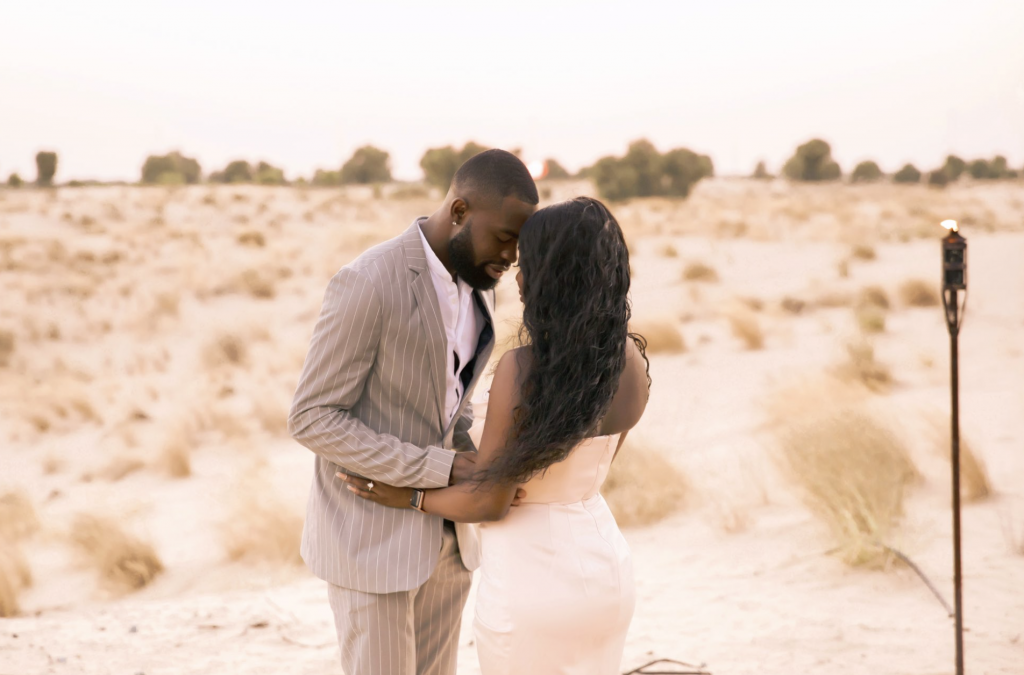 The Lovin Daily: Expect More Rain To Come As The UAE Launches Major 'Rain Enhancement' Project