Dubai
Dubai Metro's New Route 2020 Is Now Fully Operational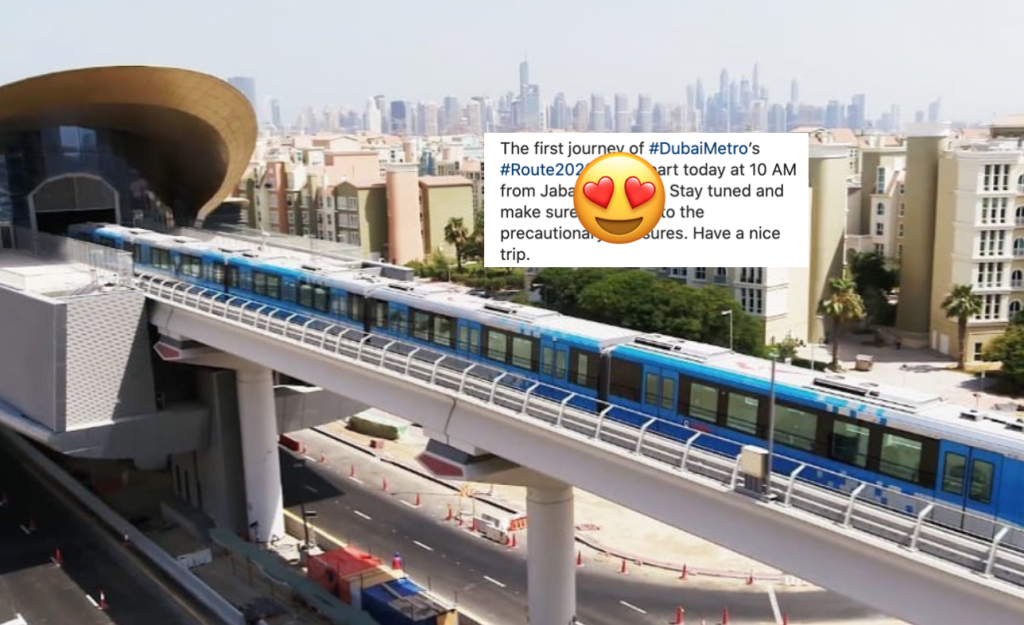 If you live in Discovery Gardens, Al Furjan or Jebel Ali, then chances are you have been waiting for the news of the new metro Route 2020 to officially operate.
Well, your New Year's wish has been granted!
Dubai's Roads and Transport Authority (RTA) has started operating the four new station routes in Jebel Ali, The Gardens, Discovery Gardens, and Al Furjan on January 1, 2021 at 10am- starting the year off to the right path.
The new route also links the city with the Expo 2020 site
While three more remaining stations are set to open in the later part of the year- namely Jumeirah Golf Estates, Dubai Investments Park and the actual 2020 Expo site.
There will be six trains every hour that will head between Jebel Ali, The Gardens, Discovery Gardens and Al Furjan with a waiting time of 10 minutes between each train, according to the RTA. Meanwhile, 19 buses will also be accommodating the train stations, to help metro passengers get to other areas.
The trains will operate from 5am to 12am from Saturday to Wednesday, and 5am to 1am on Thursday and 10am to 1am on Friday.
YouTuber Rio Olio even recorded a tour of the new metro line
You know, in case you felt like giving it a virtual stroll.