Latest
This Is A Drill! Dubai Police Ambush A Metro And Carry Out A Hostage Situation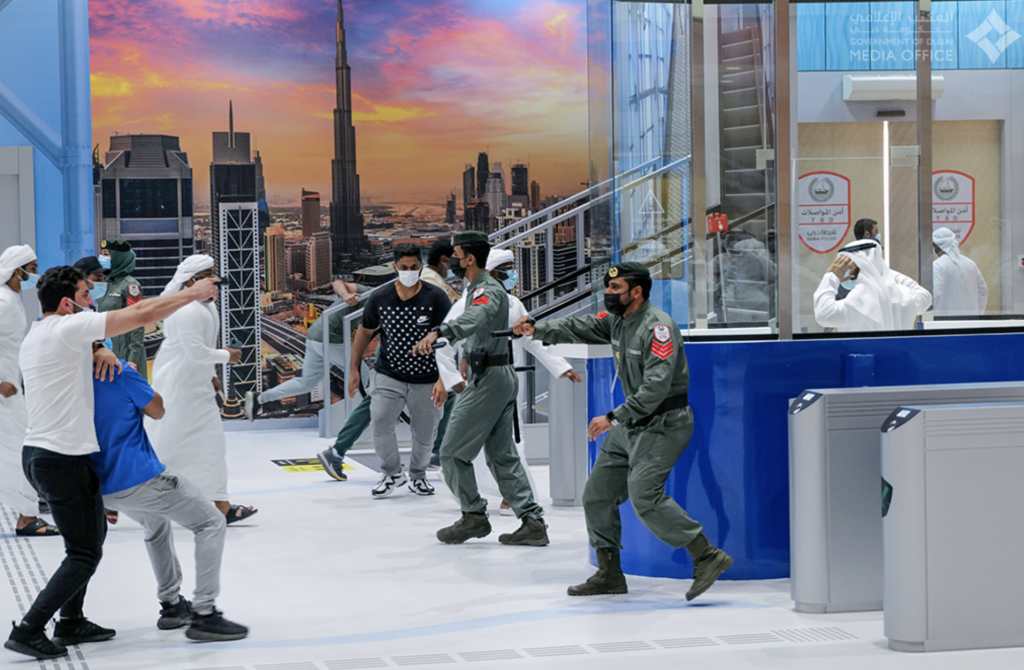 Is this a movie scene or a real-life drill?
A hostage scenario was recreated at Dubai Metro today in the presence of Dubai's Crown Prince, HH Sheikh Hamdan bin Mohammed bin Rashid Al Maktoum.
A black ops team carried out a hostage crisis simulation training inside a metro cabin, in front of HH who also visited the operations room, laboratory and the future lobby of the Hamdan Smart Station for Simulation and Training.
HH Also check out the artificial intelligence camera systems which include a new system for monitoring the number of people entering the metro, a sudden movement monitoring system, a system for entering restricted sites, monitoring suspicious objects, in addition to a long-term waiting system.
Fazza arrived in a royal barricade in a recognisable black SUV
افتتحنا اليوم غرفة العمليات الخاصة بمحطة حمدان الذكية للمحاكاة والتدريب التابعة لإدارة أمن المواصلات.. دعم وتشجيع صاحب السمو الشيخ محمد بن راشد آل مكتوم وبجهود أبناء الوطن المخلصين الساهرين على خدمة المجتمع تترسخ مكانة دولتنا بين أكثر دول العالم أمناً وأماناً. pic.twitter.com/agJ2haW8G2

— Hamdan bin Mohammed (@HamdanMohammed) October 25, 2020
A black ops team performed a hostage-taking situation from a Metro carriage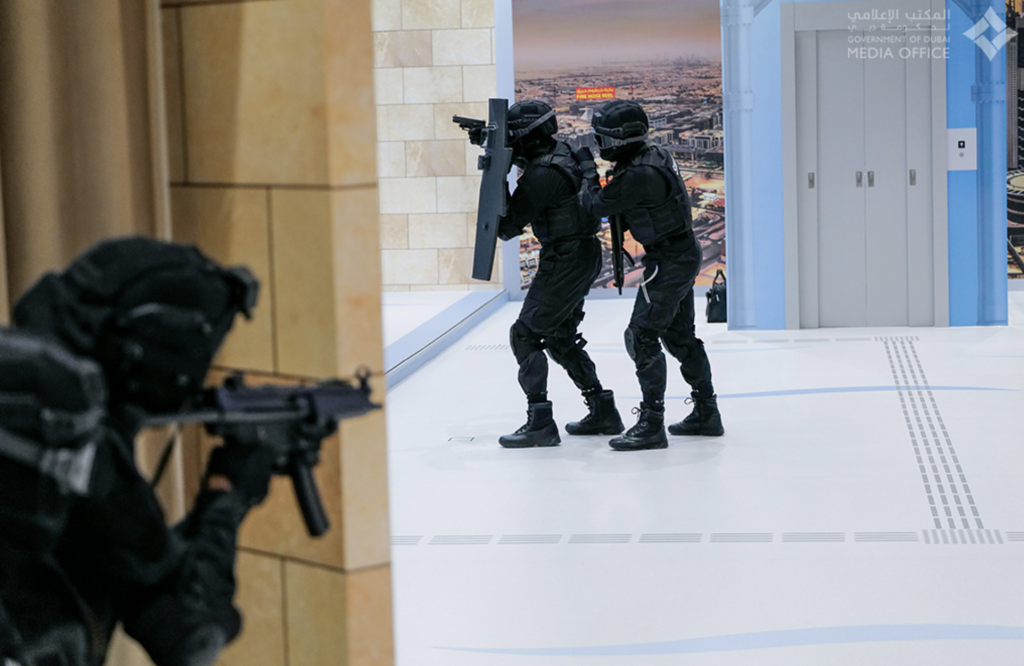 Dubai's world-class levels of security readiness & response ensures the protection of the society. We have strategically invested in continuous training of a specialised workforce, while acquiring high-tech expertise to maintain our proven track record of performance excellence.
Via HH Sheikh Hamdan, Crown Prince of Dubai
Listen to the Lovin Daily: Victorious Khabib RETIRES From UFC After Abu Dhabi Win