Latest
A Dubai Princess Visits A Dog Who Was Horrifically Abused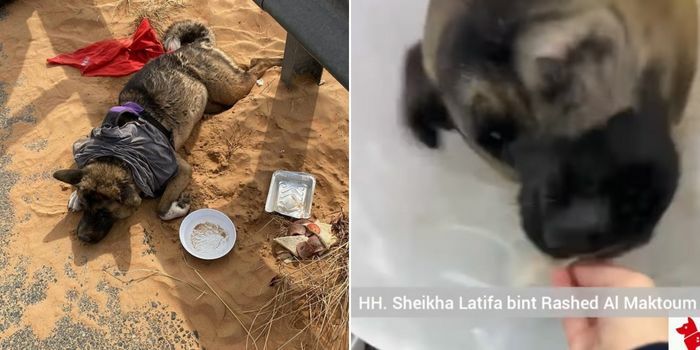 Dubai was moved by the story of Koko, a doggy who was left for dead on a UAE road.
Koko was left in critical on the side of the road after being hit by a car. She has been shot with a pellet and her eye had been gouged. She needed emergency attention, multiple scans, and operations, and the remnants of her eye was removed. She is on a long journey of rehabilitation thanks to the tireless efforts of rescue operations by Stray Dogs Centre.
Stray Dogs Centre has been documenting Koko's story. The inhumane treatment of an animal touched the hearts of many, including a Dubai princess who shared the story on her Ig stories to highlight the team's efforts.
HH Sheikha Latifa
Rashed Al Maktoum shared how Koko has been through so much "and still being this happy and trusting"
View this post on Instagram
Sheikh Latifa also visited Koko after her first surgery
View this post on Instagram
These surgeries are costly and the shelter asks people to help in any way they can
View this post on Instagram
The rescue shelter was been documenting the story of Koko and it touched hearts
View this post on Instagram
Koko was found in critical condition but has come out fighting
View this post on Instagram
Watch: Dubai Pearl Demolition Confirmed / Taxi Users In Dubai Are Facing Long Waiting Times / Dubai Princess Visits Animal Who Was Horrifically Abused / World Cup Puppy Predictions With Debbie The Dog / Dubai Bling Tea