Dubai
Dubai Ranks #1 In International Tourism And Is The 2nd Most Popular City In The World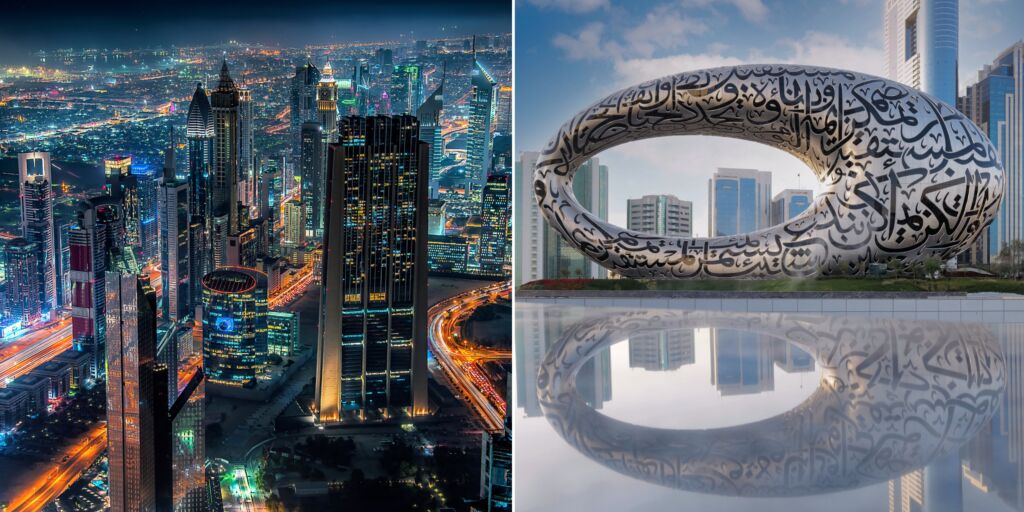 A no-bias British research company called Euromonitor released it's index of the Top 10 City Destinations of 2022
Dubai ranked #2 on the list and was topped by Paris which took the #1 spot. Of the 10 destinations on the list, Dubai is the only Middle-Eastern city among eight European cities and one American city. This is the second time in a row that Dubai was ranked the second most popular city in the world.
Despite the city taking the second position in the list, Dubai is #1 in terms of international arrivals. Dubai welcomed 12 million tourists this year, which almost double the amount of 2021!! Moreover, Dubai also ranks #1 regionally in terms of popularity.
#Dubai ranks 1st regionally and 2nd globally, in the Top 100 City Destinations Index 2022, published by @Euromonitor International. pic.twitter.com/8LvcJBgajP

— Dubai Media Office (@DXBMediaOffice) December 15, 2022
Euromonitor's Top 10 City Destinations Index 2022:
1. Paris
2. Dubai
3. Amsterdam
4. Madrid
5. Rome
6. London
7. Munich
8. Berlin
9. Barcelona
10. New York
Euromonitor's yearly report takes into account 100 cities from all across the globe and compares their attractiveness based on these six categories:
Tourism policy and attractiveness
Tourism performance
Tourism infrastructure
Health and safety
Sustainability
Economic and business performance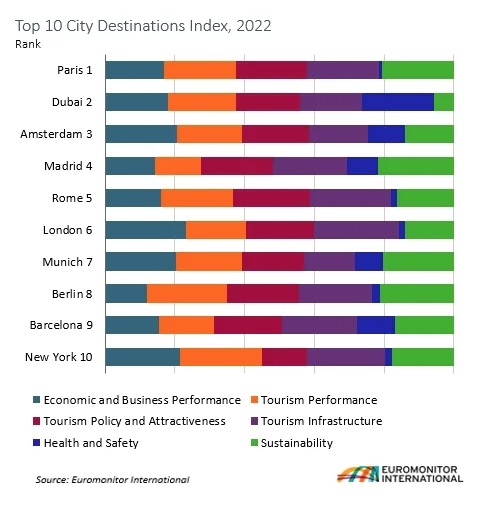 "Dubai can only compete with itself"
His Highness Sheikh Maktoum bin Mohammed bin Rashid Al Maktoum, the Deputy Ruler of Dubai and Minister of Finance shared this remarkable achievement of Dubai on twitter:
A new international report on the best and most attractive global tourist city destinations in 2022 ranks Dubai second in the world in this indicator, and first in the world in terms of the number of tourists with 12 million tourist trips in 2022. Dubai can only compete with itself.
تقرير دولي جديد حول أفضل وجهات المدن السياحية العالمية في 2022 وأكثرها جاذبية، يضع دبي في المرتبة الثانية عالمياً في هذا المؤشر، والأولى على مستوى العالم بالنسبة لعدد السياح ب12 مليون رحلة سياحية في 2022 . "دبي لا تنافس إلا نفسها ". https://t.co/JrBbyvW8E0

— Maktoum Bin Mohammed (@MaktoumMohammed) December 15, 2022
Read more: These Pictures Are Giving Dubai Residents A Wave Of Nostalgia