Dubai
Dubai's Ruler Praised Tunisia Over Last Night's Match Calling It An 'Arab Victory'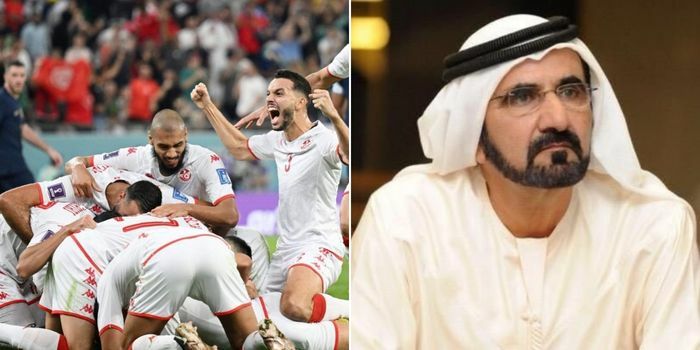 Dubai's Ruler Praised Tunisia Over Last Night's Match Calling It An 'Arab Victory'
The World Cup has had us all in a knot, with so many surprises and so many firsts for the Arab world. It just keeps getting better.
Residents, global audiences and even world leaders have been amazed by the incredible efforts being put forth by Arab teams in this edition of the tournament, with His Highness Sheikh Mohammed bin Rashid Al Maktoum, Vice-President and Prime Minister of the UAE and Ruler of Dubai, praising the Tunisian football team after last night's upset against France 1-0 in their Group D Fifa World Cup fixture on Wednesday.
Dubai's ruler called the win a "historic victory over the world champion"
In a tweet, the ruler congratulated the team, saying: "Congratulations on their historic victory over the world champion. An Arab victory and a distinctive imprint in the World Cup."
نسور قرطاج .. أمتعونا بأداء رجولي .. وكرة قدم حقيقية 🇹🇳 ..
مبروك فوزهم التاريخي على بطل العالم .. انتصار عربي وبصمة مميزة في كأس العالم .. pic.twitter.com/ycKskq6tYv

— HH Sheikh Mohammed (@HHShkMohd) November 30, 2022
Although Tunisia is now officially eliminated, they definitely put up a fight
One of the Tunisian team's player, Khazri, 31, who secured last night's goal is second in Tunisia's list of all-time leading scorers, and has scored 24 goals in 71 international tournaments.
View this post on Instagram