Dubai
Dubai's Crown Prince Proudly Announces The Birth Of His Third Child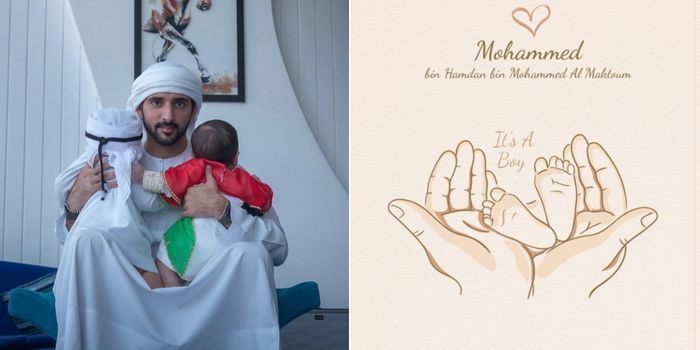 Dubai's Crown Prince Proudly Announces The Birth Of His Third Child
Dubai's Crown Prince Sheikh Hamdan bin Mohammed bin Rashid Al Maktoum recently surprised his millions of social media followers with the exciting news of his third child's birth, a son named Mohammed Bin Hamdan Bin Mohammed Al Maktoum.
The Crown Prince took to Instagram on Saturday to share the happy news
Baby Mohammed is Sheikh Hamdan's youngest child, following the birth of his twins, Sheikha and Rashid, on May 20, 2021.
The Dubai Crown Prince is known for his love and devotion towards his family, and he has never shied away from sharing his personal life with his followers on social media. The Instagram story, depicted an image of hands holding on to tiny feet, and a text that reads: "It's a boy!".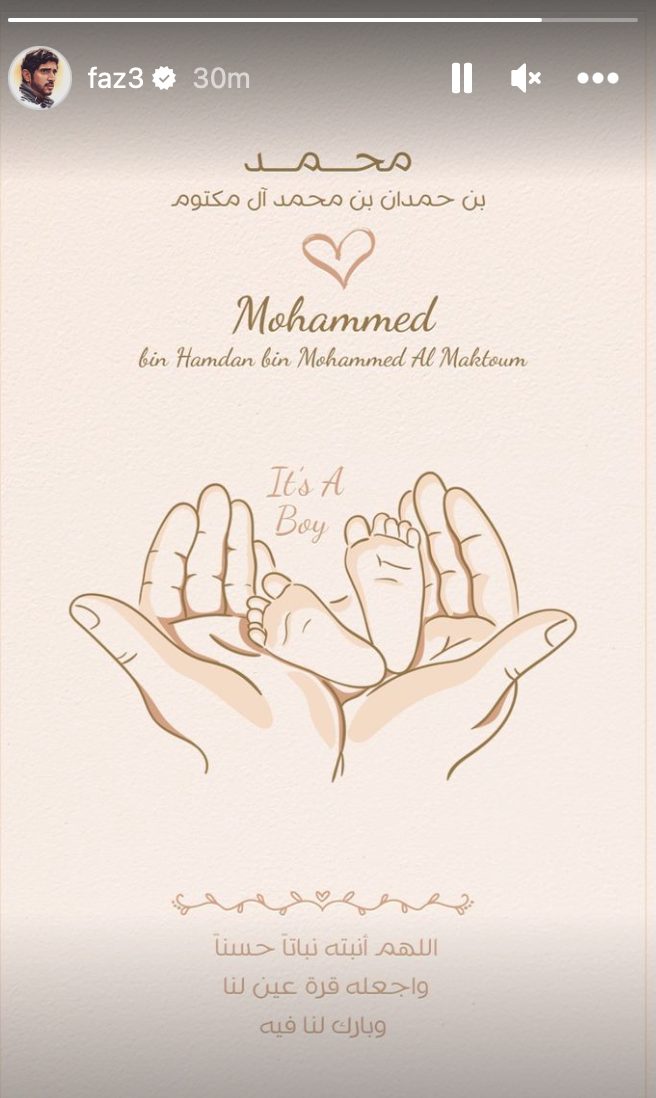 So sweet! Baby Mohammed is Sheikh Hamdan's youngest child, following the birth of his twins, Sheikha and Rashid in 2021