Community
Emirates' Latest Ad On Top Of Burj Khalifa Just Took Things To The Next Level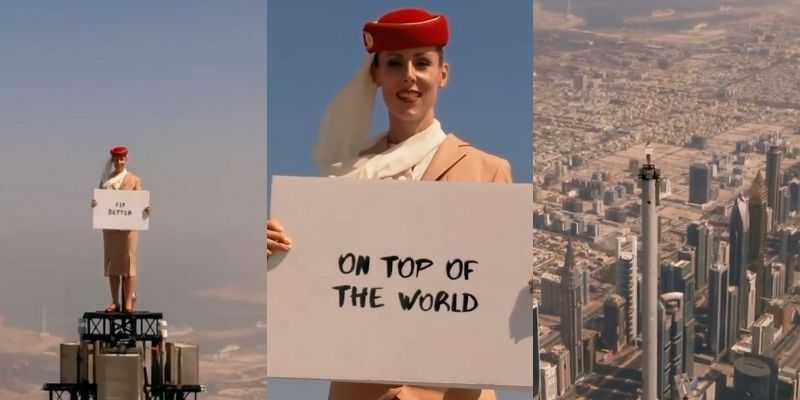 Emirates' Latest Ad On Top Of Burj Khalifa Just Took Things To The Next Level
Leave it to the world's best airline, Emirates, to wow not just UAE residents with a one-of-a-kind advertisement.
Residents were shocked after the now-iconic clip of Emirates' announcement of flights resuming between the UAE-UK have resumed not just because of the highly-anticipated reopening of the two countries but because of the method used in spreading this message.
WATCH: An Emirates crew member stood on the VERY top of the Burj Khalifa (EEEK!) as a drone panned out
View this post on Instagram
If that's not dedication, we don't know what is – many were impressed with the shot and the creativity behind it
If you haven't seen it shared on a friend's IG stories, then do you live under a rock?
This ad has taken on 'On Top Of The World' on quite a LITERAL level.

People are shocked: is it real or fake?
Fear of heights, who is she?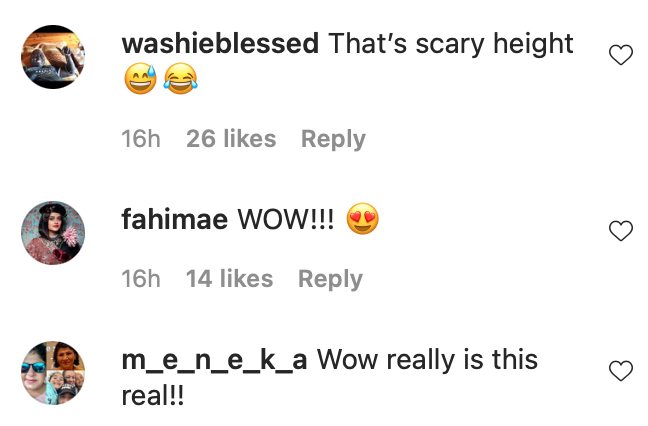 What a creative way to advertise the flights between UK-UAE
…and customers are convinced!

Leave it to this airline to always leave us astounded
View this post on Instagram
On that note: The UAE Is Off The UK Red List But Many Residents Must Still Isolate
A small ray of sunshine this morning, after the UK announced that the UAE will be removed from its travel Red List.
The UAE along with Bahrain, India and Qatar will be moved from the UK Red List to its amber list, meaning travellers from these countries will not need to undergo the mandatory paid hotel quarantine for 10 days.
From Sunday, August 8, passengers who were vaccinated in the UK, EU and the US do not need to quarantine, but must provide a negative COVID test within two days of arrival.
Read the rest here.