Emirates
Emirates Says Suspended Flights Between India, Pakistan, Bangladesh And Sri Lanka Will Be Extended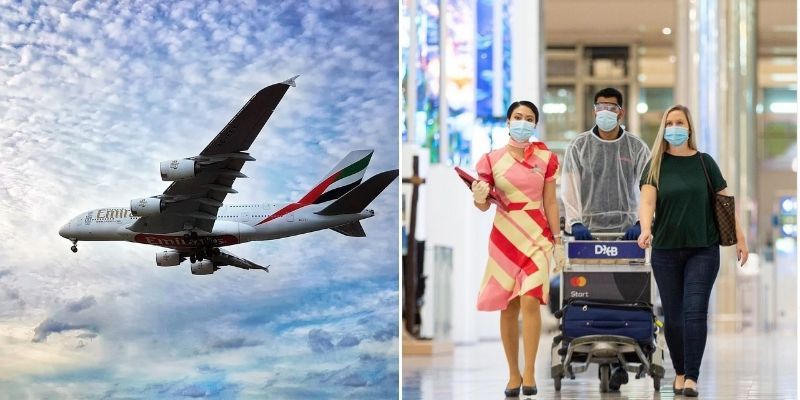 Emirates Says Suspended Flights Between India, Pakistan, Bangladesh And Sri Lanka Will Be Extended
Emirates announced on Wednesday that flights between India, Pakistan, Bangladesh and Sri Lanka will remain suspended until August 7, 2021. 
This also means that passengers who have connected through India, Pakistan, Bangladesh or Sri Lanka in the last two weeks won't be accepted to travel from any other point to the UAE. 
View this post on Instagram
Who is exempt from this?
Those who are exempt from the latest extended delay are UAE Nationals, holders of the UAE golden visas, and members of diplomatic missions who comply with the updated COVID-19 protocols.
If you or someone you know have flights that have been cancelled or impacted due to the route suspensions, Emirates asks that you hold on to your tickets and when flights resume, you can get in touch with the airline to change the booking.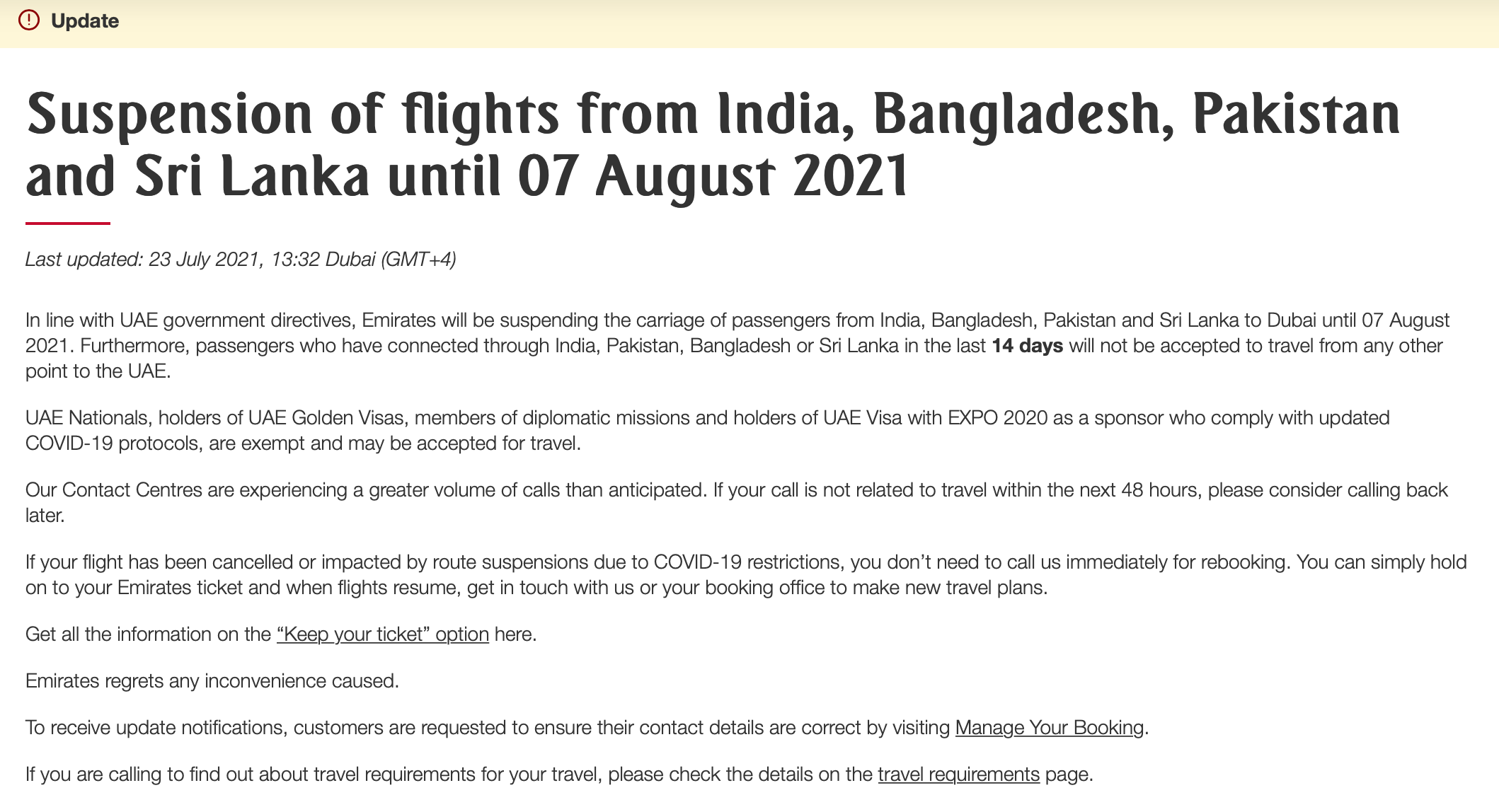 Read More: Hushpuppi Pleads Guilty After Living Lavish Dubai Dream
Hushpuppi has admitted charges of money laundering after being denied bail in 2020 for his alleged role in a massive money laundering scam.
The Nigerian social media star was living a jet-setting life in Dubai before he was arrested in a joint operation between Interpol, the Federal Bureau of Investigation (FBI), and Dubai Police over million-dollar fraud allegations.
Ramon Olorunwa Abbas, AKA "Hushpuppi" admitted taking part in a fraudulent $1.1million school financing scam along with additional cyber and business email compromise schemes, according to the United States Department of Justice. The reports show proceeds of this scam were used to purchase a $230,000k watch which he flaunted to his 2.5 million followers.
"Mr. Abbas, among the most high-profile money launderers in the world"
The backstory: In June 2020, Dubai Police arrested the influencer and recovered AED150 million in cash, 13 cars worth $6.8m, 21 computers, 47 smartphones and hard disks containing the addresses of two MILLION victims
The takedown was arranged by Dubai Police.
Read the rest here.