Latest
PODCAST: A Global Executive Talks About The Sustainability Challenges Facing Dubai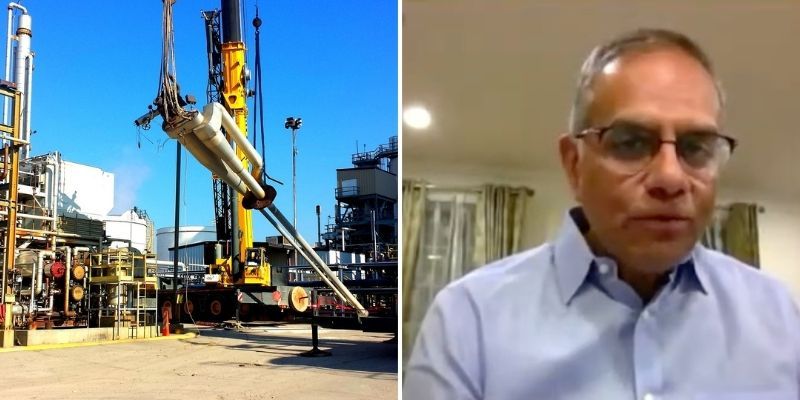 Dr. Ramesh Ramachandran is this week's Dubai Works business podcast guest, an innovative entrepreneur, and executive leader in the hydrocarbon and chemical sector across the Americas, the Middle East, and India with extensive experience in transformational stewardship, navigating organisations through periods of accelerated growth.
He is adept at forging alliances with global business partners to enhance synergies, driving profitable growth, and maximising ROI.
Dr. Ramesh is a principal at MEGVIN Advisors LLC he is an Executive Board Advisor, a Keynote Speaker, and an Academic Author and if you'd like to know more about the oil and gas industry, keep scrolling.
Image Credits: Pixabay
LISTEN: Dr. Ramesh Ramachandran talks about the challenges and learning of being a leader during difficult times, the impacts of COVID on the oil and gas industry and what kind of future it is going to have, aligning with the big push towards sustainability
Or watch the interview with Dubai Works host, Richard Fitzgerald, below:
Do the songs "this girl is on fire" and "it's getting hot in here" pop into your head when you're walking outdoors in Dubai or are you normal? The UAE can get HOT as we all know but we just got word that the temperatures will rise again.
Not just the UAE but the Arabian Peninsula will have the hottest period of the year. If you thought it was hot before, just wait. Opt to stay indoors as much as possible because high temperatures can be fatal.
The UAE and the entire Middle East will see the hottest temperatures yet
The UAE will experience intensive heat and hot and dry winds starting June 7.
Arabs in the region call this period of intense heat "Waghrat Al Qait to refer to the levels of heat waves and severe droughts. According to Ibrahim Al-Jarwan, a member of the Arab Union for Astronomy and Space Sciences, this period is characterised by intensive heat and hot, dry winds.
Follow Dubai Works wherever you listen to your podcasts