Latest
Grab Your FREE Tickets To Attend The Prestigious RAK Golf Championship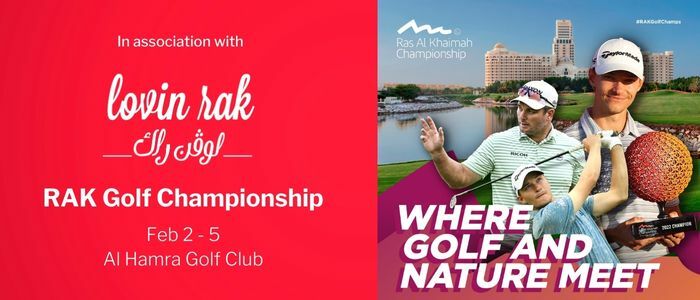 There's something about watching a game on the field, stadium, or from the benches. There's nothing like catching the game live and watching the players own their titles. If you've never been to a golf championship, now's your chance because you're guaranteed to have a blast!
The RAK Golf Championship is back at Al Hamra Golf Club and it promises an exciting tournament, activities, delish food, and live entertainment.
Grab your
free
TICKETS
and enjoy the action, live music, delish food, bevvies, and activities in the tournament village!
Click here to get your tickets!
P.S. general admission is FREE so also click the link to register.
View this post on Instagram
Catch Denmark's Nicolai Højgaard defend his championship title
The 21-year-old Nicolai Højgaard claimed the DP World Tour title at last season's tournament, winning by four strokes from Jordan Smith. Joining Nicolai is his twin brother and 3-time DP World Tour winner Rasmus. Who else? Thomas Bjørn, Ryan Fox and Rory McIlroy.
For the first time at this tournament, fans can purchase their spot as an individual or team of 3 in the two tournament Pro-Ams, which will be held on January 30 and February 1, 2023 at Al Hamra Golf Club.
View this post on Instagram
The important deets
General admission is FREE! Hospitality tickets start from AED900. Pre-registration is required.
When? February 2 – 5, 2023
Where? Al Hamra Golf Club