Inspo
Dubai Ranks No. 2 In The World For The City That Takes The Most #GymSelfies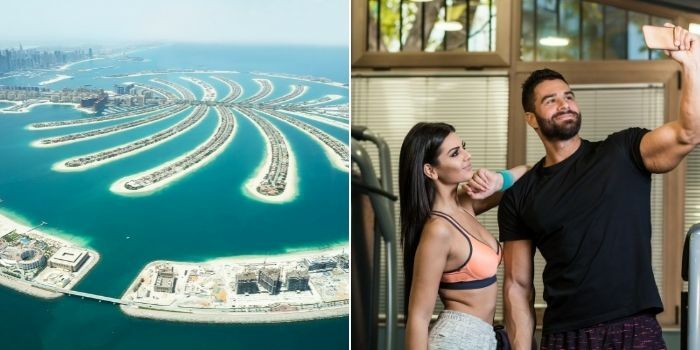 Dubai Ranks No. 2 In The World For The City That Takes The Most Gym Selfies
No surprises here, TBH.
A new study reveals Dubai is the second most popular city for gym selfies in the world.
If you search the tag #gymselfie it highlights which cities are using the tag the most, and shock, horror, Dubai has nabbed the top spot for Asian countries followed closely by Abu Dhabi. It's also second in the world following Marbella, Spain which ranks as the most popular spot for gym selfie lovers worldwide, according to research by SportsShoes.com.
Did you even workout if you didn't take a selfie??
Here are the top cities worldwide that love a gym selfie
Top 7 Global Gym Selfie Hotspots 
The 10 Asian Cities That Take The Most Gym Selfies:
Dubai has 198,200 posts under the city's gym-related hashtags, resulting in a #gymselfie score of 67.8 for its population of over 9.21 million… Go get those selifes fam!
Dubai, United Arab Emirates
Abu Dhabi, United Arab Emirates
Jakarta, Indonesia
Singapore, Singapore
Bangkok, Thailand
Hong Kong, Hong Kong
Mumbai, India
Delhi, India
Kuala Lumpur, Malaysia
Osaka, Japan