Latest
If You Want A Meal Plan AND To Be Environmentally-Friendly Then This Is For You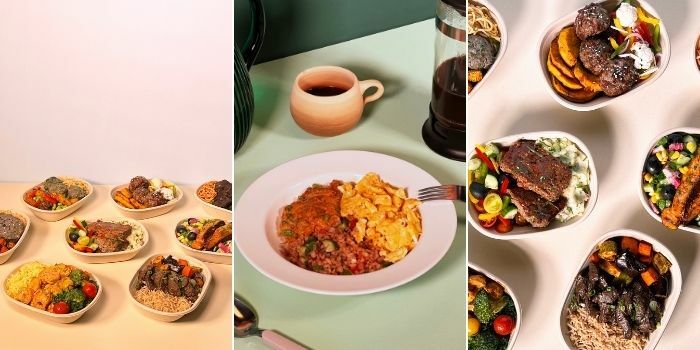 If You Want A Meal Plan AND To Be Environmentally-Friendly Then This Is For You
It would be easy to say you can prep your own meals, refrigerate them and eat away as you work or prior to your workouts. But the truth of the matter is, not everybody is blessed with the time or the energy – this is where most meal plans come in.
Meal plans are common in big cities like Dubai.
They're as affordable as getting your own groceries, cooking and all that jazz, they taste just as good (or better) and they're VERY convenient.
The only downside to most meal plans is that they tend to come in plastic packaging, adding to the world's carbon footprint, which is, of course, a big no no.
View this post on Instagram
Matter Nutrition noticed this and decided to step up with their in-house recycling program
If you're unfamiliar with this incredible meal plan delivery service, then you've been missing out. In the last two years since its launch, the brand has made sure to keep their waste and carbon footprint to a minimum.
Something not a lot of profit-hungry brands really consider.
They used minimal plastic packaging and mostly use cardboard/box material for their food deliveries. Already a plus!
View this post on Instagram
Keep your meal containers for 3 weekends and get a FREE full day of food
Imagine being rewarded for doing something that isn't only good for you, the community you live in but for this planet? We're in!
Aside from hosting beach cleanups and other sustainability-focused initiatives, Matter Nutrition has LEVELED up with this new recycling program.
So, the takeaway? Keep your containers in a corner for THREE weekends until your friendly delivery captain picks it up.
View this post on Instagram
You've finally found the meal plan that's just as eco-conscious as you, all you have to do is subscribe