Latest
The Women From The Illegal Dubai Balcony Photoshoot Are Getting Deported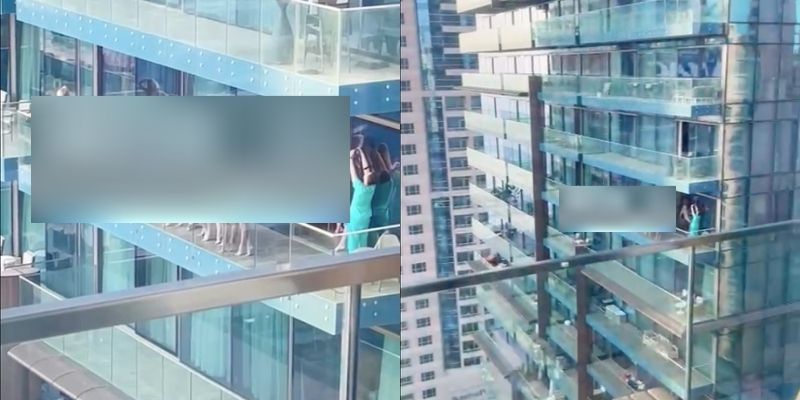 Those Who Took Part In The Lewd Photoshoot In A Dubai Apartment Are Now Being Deported
A lewd and disrespectful photoshoot took place in a Dubai apartment and the news quickly made headlines.
The footage showed a group of women posing nude on a balcony. Other photos have been circling the internet, showing approximately 19 women. Some of the photos were taken from nearby buildings and others were from the photoshoot itself. The photoshoot was reportedly for an illegal adult website. Dubai Police instantly made arrests and warned against this kind of "unacceptable behaviour."
Those who were involved in the lewd photoshoot are now facing deportation
His Excellecy, Essam Issa Al Humaidan, Attorney General of the Emirate of Dubai stated that the individuals involved will be deported from the UAE
He further stated that the Public Prosecution office have wrapped up the investigation on the matter and no more comments shall be made.
Lewd acts are punishable by law with fines ranging from AED5,000 and/or six-months jail sentence. Pornographic material is punishable with fines ranging from AED250,000 – 500,000 and/or imprisonment.
Listen To The Lovin Daily: People Are Leaving Piles Of Rubbish At Al Qudra