Dubai
An Investor Debunks Some Of The Most-Talked About Myths About Emirati People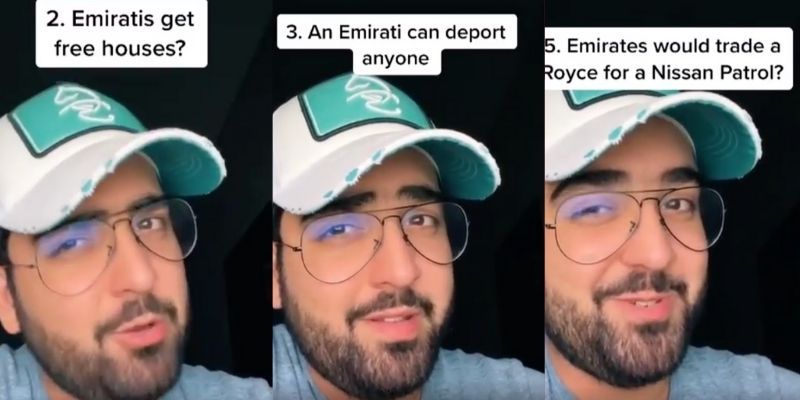 An Investor Debunks Some Of The Most-Talked About Myths About Emirati People
Emiratis can get people deported? Do they get a free house and healthcare?
There has been a lot of talk about the benefits and the mystery that surrounds the locals of this land, and one Emirati decided to clarify the confusion in a TikTok video.
Ebrahim Abbas, an investor and avid TikTok user (wh's also Emirati, duh), who has amassed more than 200,000 followers on the platform decided to clear out a lot of the questions people usually have in mind about Emirati life.
For those of us who've often wondered, "Wow, is this true?" answers have finally come…
1. Do Emiratis get free healthcare everywhere they go?
False.
Emiratis, according to Ebrahim, Emiratis don't get free healthcare everywhere but they do have an insurance that covers 90% of the bill.
Still sounds pretty awesome!
2. Do Emiratis get free houses?
False. They get free land and pay to build the house.
3. An Emirati can deport anyone?
False. Point case blank.
4. Emiratis get free education in any university or school?
False.
They have government schools and universities that are for free but studying in those institutions are optional.
5. Emiratis would trade a Rolls Royce for a Nissan Patrol?
Major LOLs. Check out the answer to this one here.
If that peaked your interest, Ebrahim posted a part TWO here:
Listen to The Lovin Daily: A Netflix Series Uses Dubai Stock Footage For A New York Show