Latest
Israeli PM Wishes His New Friends In The UAE A Happy National Day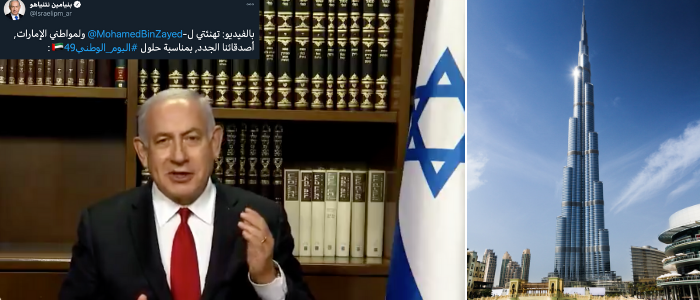 This year saw one of the most legendary peace treaties in history happening between the UAE and Israel leading to a new and strong friendship that will help in maintaining peace throughout the two countries. The Israeli Prime Minister Benjamin Netanyahu is also confirmed to visit the UAE soon.
Not only is he visiting, but he also made sure he sent out wishes to HH Sheikh Mohamed bin Zayed Al Nahyan and his new friends in the UAE for the 49th National Day
Israel's 71-year-old PM sent out a video message to talk about the newfound peace between the two nations.
He also talked about how fast their friendship and successes have been growing ever since the treaty came into power which is true and quite visible in some recent events. This includes everything from a first-ever flight between Tel-Aviv and Dubai to Israeli celebrities visiting the UAE.
The two countries have come a long way and this is now the first of many National Days that they can spend in peace and have a blissful future.
To a long weekend of celebrations!