Dubai
It's Finally The Weekend! Here Are 5 Things To Do In Dubai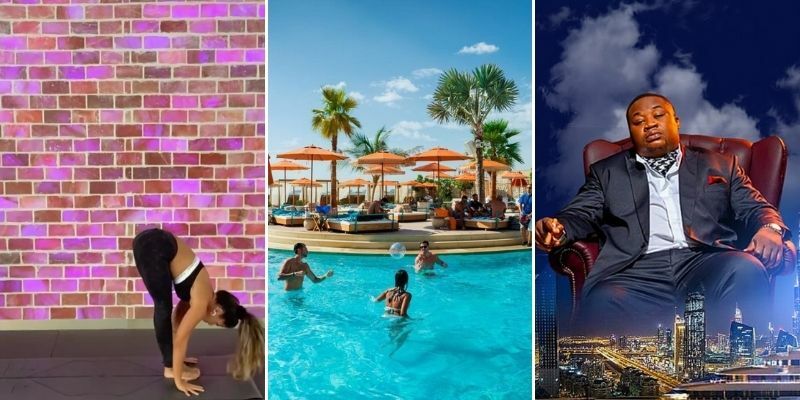 It's Finally The Weekend! Here Are 5 Things To Do In Dubai
It's the last weekend of the month and we're sure you've been waiting for this moment ALL WEEK long. The time is now, and Dubai is BUZZING with heaps of events and places for you to visit/try out with family and friends.
Without further ado, let's get right into it!
5. How 'bout a luxe yacht party with DJs and great vibes?
With DJ's on deck, the city's stunning sights and on a luxury yacht – your weekend is about to be decked out in fun.
The Boss is throwing the Luxury Yacht Party with Nigeria's finest Cubana Chiefpriest, along with DJ's Taya Kruz, 1 Taken Nandos and DJ Brooklyn DXB.
Make your reservations by calling +971589612677!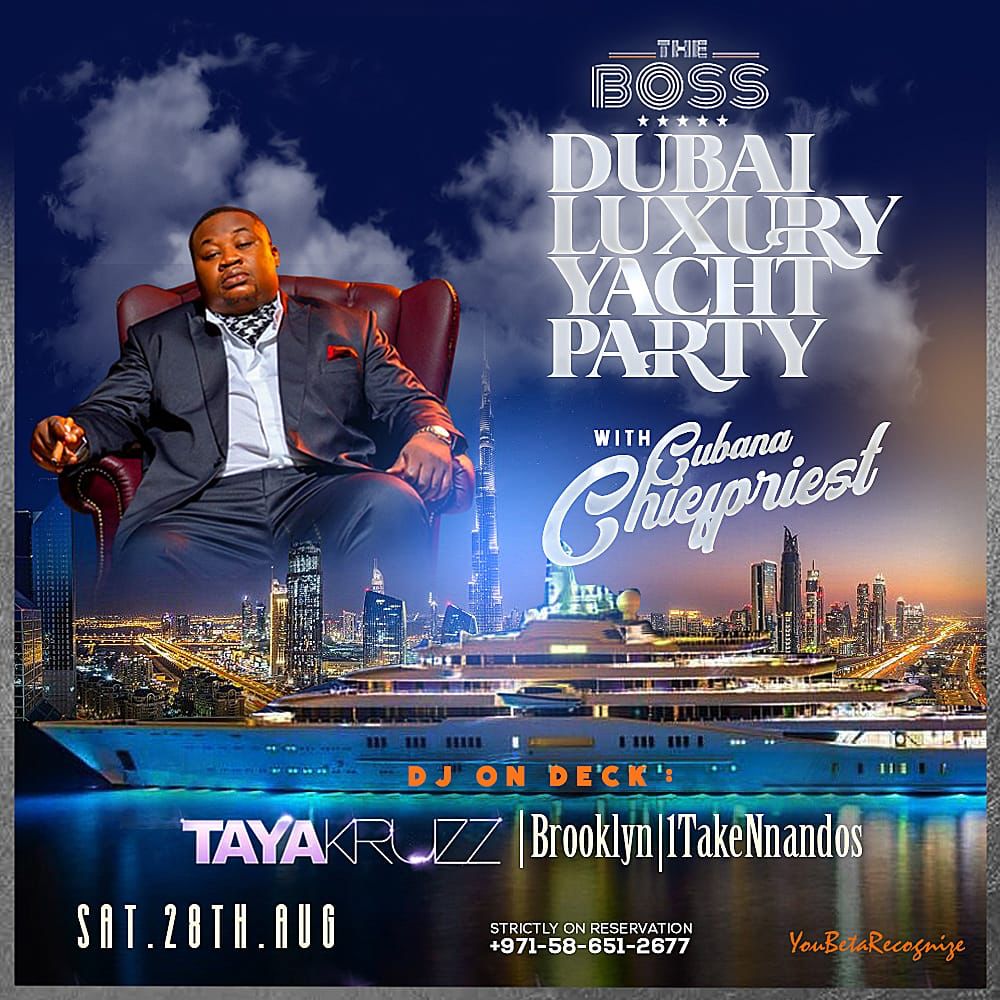 4. Unwind and relax with a free yoga session
A pilates and yoga studio, called INSPIRE, is offering a FULL day of free yoga classes this Saturday. Who doesn't love free and a chance to relax and let your stress go?
All you have to do is visit their DIFC branch on August 28, Saturday and don't forget to bring your mat. Of course, booking your spot in advance is also a must!
Timings are from 8am-630pm!
More info here.
View this post on Instagram
3. Your new fave Saturday branch is probably at Bla Bla Dubai
Brunch by the pool = cool for the summer feels!
Bla Bla Dubai's Saturday brunch is bound to be your new spot with packages like:

AED 250 soft package
AED 350 house package
What can you expect? Fun, sun, music and live entertainment by Walters Calzone.
Saturdays from 12-3pm.
View this post on Instagram
2. When in doubt, The View it out
The View at Palm is a relatively new go-to spot for those seeking views of the city from atop!
Nighttime or daytime, make sure you tick this off your 'Dubai' bucket list, because it's just THAT good.
More info here.
View this post on Instagram
1. Catch Sunidhi Chauhan live at the Coca Cola Arena
Sunidhi Chauhan will grace the BIG stage at Coca-Cola Arena!
Thanks to Blu Blood and KOKOSWAP and their partnership with Dubai Tourism and Commerce Marketing and Dubai Summer Surprises, Chauhan's fans will get to re-live the beauty of this songstress' music in person.
The renowned playback singer, who has been at it since the age of 13, has nabbed MANY awards, appeared in countless music videos and has EVEN collaborated with Enrique Iglesias!
She's set to take over the city and perform to her many fans on August 27, 2021, at the Coca-Cola Arena.
More info here.
View this post on Instagram