Latest
Khalid Al Ameri Joined A Film Director In Pakistan To Document The Floods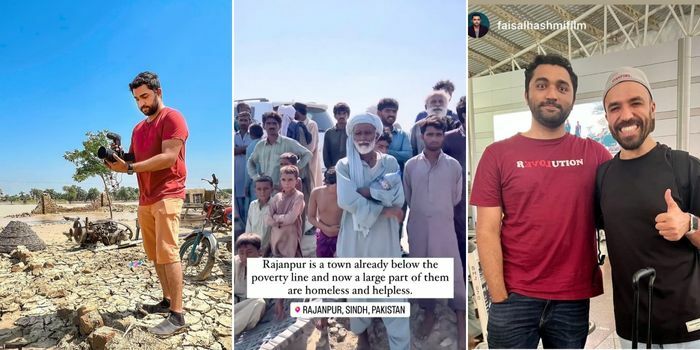 Pakistan has made headlines as the heavy rainfall has swept a third of the country underwater. Over 1000 have passed away and millions are displaced, currently living in relief camps across the country.
Emirati content creator Khalid Al Ameri and Dubai-based film director Faisal Hashmi flew to Pakistan's Rajanpur to document the flood
View this post on Instagram
Faisal documented how badly the area has been affected
A hospital has been created to provide urgent medical care. The crew were filmed on a small boat in a huge body of water but Faisal quickly informed that this is not a river or a lake! Before the flood, this was regular land with homes and communities.
Khalid Al Ameri joined in, flying to the parts of the country which was affected the most. He also travelled to document the happenings without an agenda or a sponsor.
View this post on Instagram