Latest
Liftoff! Luis Figo And Mastercard Just Set A Ridiculously Cool Guinness World Records™ Title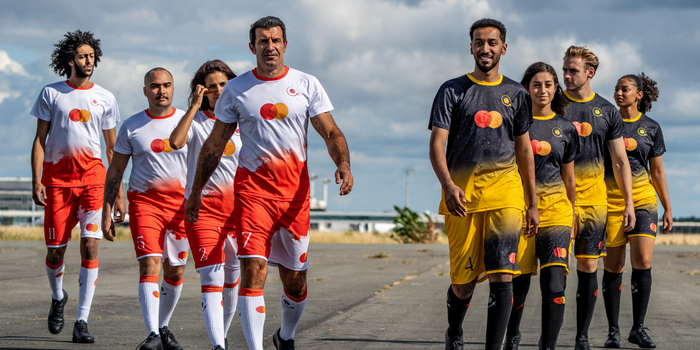 A one-of-a-kind world record football game just took place and it featured a global legend.
A GUINNESS WORLD RECORDS™ title for the 'Highest Altitude Game of Football (Soccer) on a Parabolic Flight' has been set by Mastercard who teamed up with football legend Luis Figo and other football heroes from across the Middle East, Europe, and Latin America for the historic moment.
Taking fans' love for the game to whole new heights, (an altitude of 20,230 ft to be exact), two four-player teams battled ZERO-GRAVITY conditions to take the significant title, which was verified by two witnesses and an Official Adjudicator from GUINNESS WORLD RECORDS™.
WATCH! Spot Qatari captain, Hamad Mohammad Hassan and Yasmian Ghanem AlSharshani repping the region along with Rhiannon Ishmael, Jonny Fines, Deydson Rocha, Begad Mostafa, and Farah Jefry.
View this post on Instagram
Never been done before! Watch Ballon d'Or winner Luis Figo effortlessly dribble across a 807-square feet football field specially set inside the aircraft
The Portuguese former professional footballer is a Mastercard ambassador and has been part of several Priceless surprises around the world.
Figo, a 2000 Ballon d'Or winner, has played for some of Europe's best clubs including Sporting CP, Barcelona, Real Madrid and Inter Milan, winning 127 caps for the Portugal national team.
Football transcends boundaries and unites people around the world. I have played in stadiums where the electric atmosphere sparks emotions that cuts across cultures and nationalities; this was the exact same experience I had playing this beautiful game at 20,000 feet above ground with a group of fearless football fanatics taking their passion for the sport to unprecedented heights.
Luis Figo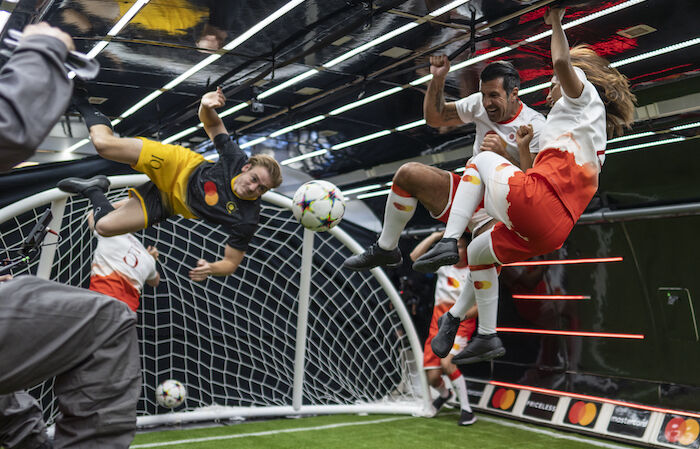 As a long-standing partner of the UEFA Champions League since 1994, Mastercard is committed to supporting the game at every level by connecting people to their passions and providing Priceless moments to fans across the globe. We are thrilled to have set a GUINNESS WORLD RECORDS™ title for the highest altitude game of football on a parabolic flight alongside legend Luís Figo and our seven everyday heroes.
Beatrice Cornacchia, Senior Vice President, Marketing and Communications, EEMEA, Mastercard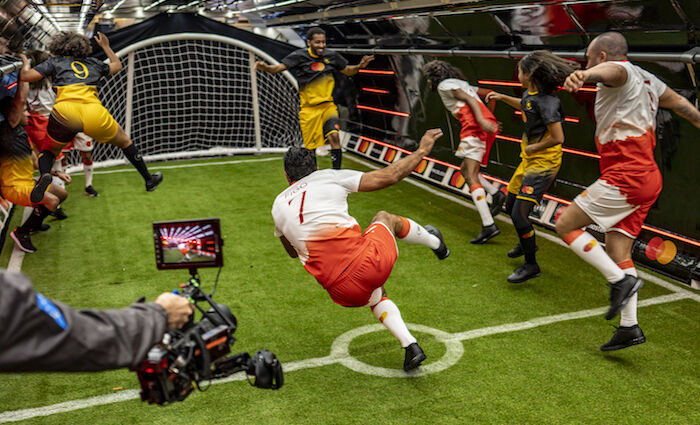 Priceless Surprises that just keep coming
Dubai residents will remember Mastercard at Expo when football fans had the opportunity to meet Luis Figo, as well as the chance to see the UEFA Champions League Trophy.
The incredible Mastercard Cube provided impeccable visitor experiences and the opportunity to embark on priceless journeys based on their passion for food and sport.
And the Priceless Surprises just keep coming!
Mastercard continues to connect people with their passions, dropping once-in-a-lifetime experiences along the way.
The important bits
The 'Highest Altitude Game of Football on a Parabolic Flight' game can be watched here.
ALSO
Log on to Priceless.com to learn more and discover the range of priceless experiences around the world made possible by Mastercard.