Latest
LISTEN: Muhanad Al Hamdi Discusses Censorship And The Differences Between Hollywood And The Arab Cinema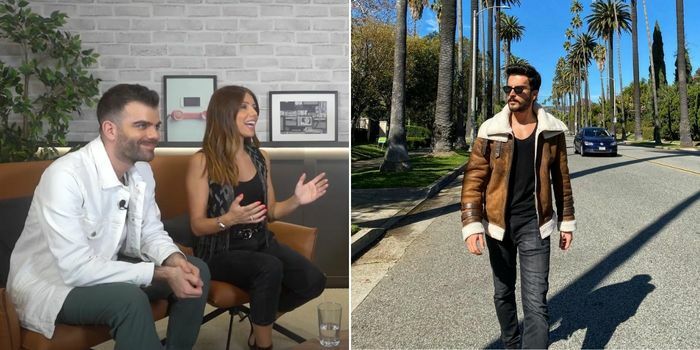 Following your dream is a risk. Especially when your dream is to go into something creative. If your dream is to become an artist, musician or actor, then you ought to know there's a big risk there. Going into medical school, engineering or law is a safer bet because work opportunities are abundant and Middle Eastern families are going to be a lot more supportive of that.
In this week's episode of Unspoken, hosts Fouad and Sabine sat down with Muhanad Al Hamdi, a Saudi actor and TV presenter, to talk all about acting in GCC/MENA region, reaching success, challenges in the industry and more!
Muhanad had the support of his family to move out at the age of 16 and study acting abroad. He got his first gig in Cairo, Egypt to be part of the cast in Dofa'at Alqahera
Muhanad definitely serves as an inspiration for those wanting to dive into the creative field. "Follow what you love. Follow what you want to be. Don't follow what your dad wants you to be or what your mom wants you to be," he said.
Unspoken is a Smashi TV podcast, a sister company of Lovin Dubai, Augustus Media
View this post on Instagram
Muhanad believes one of the main differences between acting in the MENA region vs the western cinema is the lack of focus on talents and developing a project
Money is not the issue, Muhanad reiterates. Money can't find the Arab Quentin Tarantino. The issue is that there's a lack of focus on finding the talents.
However, there's no doubt that the Arab region cinema is improving.
Getting candid and real, Fouad asked a very thought-provoking question about censorship and what can't make it into Arab cinema. Muhanad truthfully wanted to list a few including political agenda but decided to look at the positives; what can be made and screened. When asked about intimacy scenes, he simply said it's not within the culture of Arabs so it won't be well-received.
View this post on Instagram
Muhanad talks more about his journey with acting, the challenges he faced and the success
View this post on Instagram
Click here to take a listen