Latest
Small Crowds Cheer To Celebrate The Mexican Flag Burj Khalifa Takeover!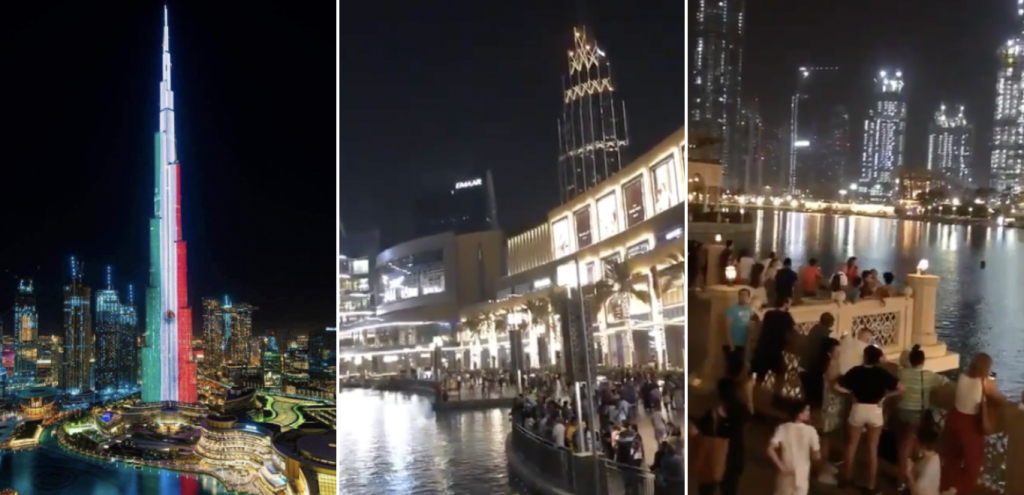 Mexican pride can be felt this morning as Twitter is FLOODED with people reposting images and videos of the Burj Khalifa lit up with the Mexican flag.
Grito de Dolores aka Mexico's Independence Day is celebrated on Wednesday 16, today! It's a date usually celebrated with fireworks, parties, food music, dancing, and of course, plenty of flag-waving.
And not to do ANYTHING by small measures, the Burj Khalifa takes flag-waving to new heights, the world's tallest building lit up with red, white and green and the small crowd who witnessed the moment were loving it!
The crowd's roar says it all
Seeing your national flag reflected on the Burj Khalifa is bound to bring on the homesickness
The official account for the Burj posted the video and sends best wishes of peace and growth to the people of Mexico!
Dubai's Ruler also congratulated Mexico on their Independence Day
Listen to The Lovin Daily: The Historic Peace Treaty Between The UAE And Israel Will Create An Energy For Positive Change