Dubai
A NASA Astronaut Shares A Cool Image That Shows How Clear Dubai Is From Space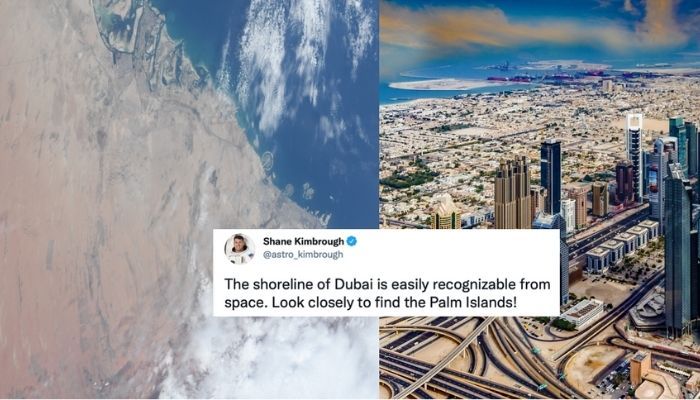 A NASA Astronaut Shares A Cool Image That Shows How Visibly Clear Dubai Is From Space
There's nothing like being able to see the outline of The Palm from space. One of the key features of the city's landscape, architecture, and build is standing out.
It stands out not only as a future-focused, tech innovative city of its own but very visibly stands out when astronauts are in space.
And while some may have already been familiar with this, there's no reason not to gawk at its splendid image!
NASA Astronaut Shane Kimbrough shares his shots of the Dubai shoreline from the Space Station
A clearly visible outline of the Palm was evident in the image tweeted
…and it looks stunning!
READ MORE: People In Dubai Can Now Invest In Gary Vee's NFT Collection VeeFriends
VeeFriends is available for investment to people living in Dubai
Crypto is a very wide topic that often confuses people but let's try to simplify it. NFTs are nonfungible tokens which are a type of digital asset. They allow you to track your ownership of the virtual item using blockchain technology. Most of the time they are artworks or sport trading cards. Gary Vee is widely familiar with the idea since he was a teenager and made thousands of dollars from baseball cards.
His art NFT is linked to ethereum cryptocurrency. During his interview with Hala Bassam on Smashi Crypto, Gary Vee said that he is working on "an ambitious project that is looking to create an intellectual property," that he will manage for the rest of his life. His NFT collection are based on characters.
Listen to The Lovin Daily: Dubai BANS Gatherings Of More Than 5 People During The Eid Break