Dubai
Pakistani TV Host Gharidah Farooqi Spent An Awed New Year's Eve In Dubai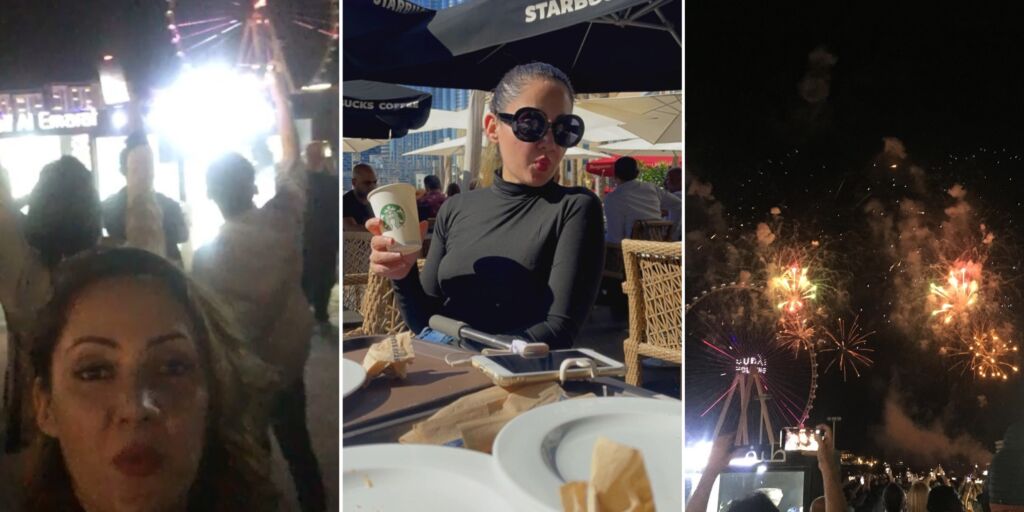 By now, it is a truth universally acknowledged that spending New Year's eve in Dubai is a REAL treat
Out and about in Dubai, Pakistani anchorperson Gharidah Farooqi bid farewell to 2022 the right away. From chilling at a Downtown cafe on the 31st, to checking out the NYE fireworks at the stroke of midnight, Farooqi knew the right way to make the most of her Dubai holiday.
View this post on Instagram
Farooqi shared her awed reaction to the fireworks at Bluewaters Island
She took to Instagram to document the lovely time that she was having seeing the skies light up with a shower of red, golden and green as far as the eye could see.
View this post on Instagram
Seriously though, watching people getting awed by the sparkling Dubai-life never gets old, sah?
Read more: CRAZY: This Dubai Restaurateur Spend A Whopping AED620,926 For His NYE Dinner