Latest
Podcast: After Losing AED 500,000 Overnight, This Company Hustled Its Way To Becoming One Of The Top 50 Events Companies In The World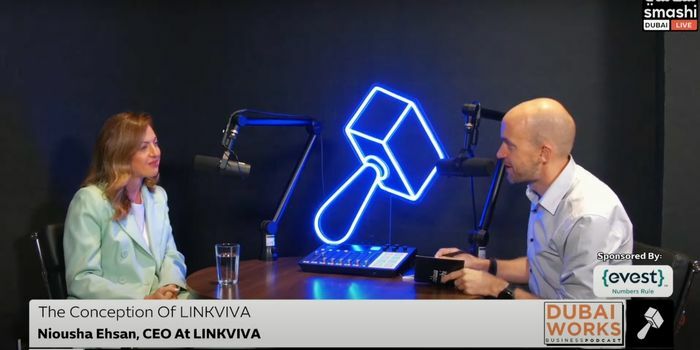 Podcast: After Losing AED 500,000 Overnight, This Company Hustled Its Way To Becoming One Of The Top 50 Event Companies In The World
This week on the DUBAI WORKS Podcast, we spoke to Niousha Ehsan, the CEO at LINKVIVA.
As of today, they are an award-winning, globally recognized events company with offices in Dubai and London.
LINKVIVA went from a single desk with zero employees to becoming one of the top 50 events companies in the world, and this is their inspiring story!
Watch a snippet below, or listen on podeo here.
Niousha was 19 and just married when the couple had to sell their new home to pay off the debts of their business
But since then, with the power of teamwork, dedication, and consistency, they've been going all the way up!
They began to conceptualise their own consumer events and their first one was a Weight loss show around health and fitness, and soon became a huge success with 80 exhibitors and over 2000 attendees!
Niousha remembers going to every building in Sheikh Zayed Road dropping flyers from 11 pm to 3 am dropping flyers behind the doors because they couldn't afford the marketing at that point.
Fast forward to today, Niousha has been featured on the Top 50 GCC Women Leaders list, and twice-awarded CEO of The Year, for building LINKVIVA into the top 50 global events company that it is today.
She credits her lovely team for all their hardwork!
Follow Dubai Works wherever you listen to your podcasts