Latest
PODCAST: The CEO Of Chattels & More Dives Into How The Furniture Industry Has Shifted Since The Pandemic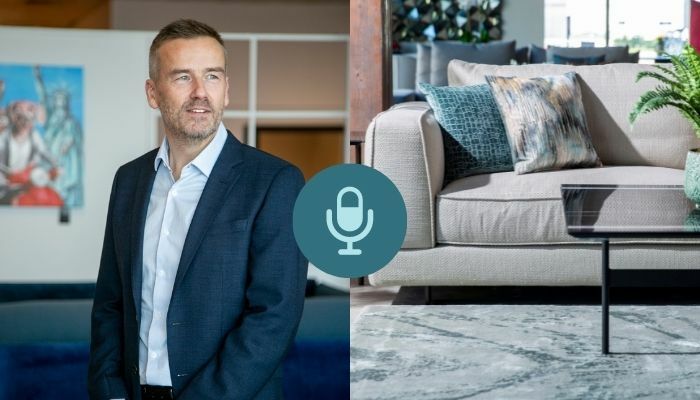 PODCAST: The CEO Of Chattels & More Dives Into How The Furniture Industry Has Shifted Since The Pandemic
In this episode of Dubai Works, we're joined by Adrian Shaw, the CEO of Chattels & More; a UAE homegrown brand belonging to the AL Gurg Group. Bringing unique and authentic designs from all over the world to offer extensive range of furniture and accessories for living, dining and bedrooms.
Chattels & More is located in many places around Dubai and they sell furniture that's sourced from various countries in Europe, specifically that would fit the Arab market of the UAE
Chattels & More is a 7 showroom business led by Adrian Shaw who has become an expert in the industry. He began as a warehouser to salesman and went through the ranks with now over 20 years of experience under his belt.
The pandemic has shifted the way consumers purchase furniture and Chattels & More has since adapted to the new shopping standards (listen from 11:40)
Adrian Shaw noted that people switch out their furniture every few years because it's become like fashion. Influencers and celebrities show off the furniture in their homes to fans and followers online, hence the upgrading of furniture becoming a trend.
With people working from home and quarantining since the pandemic, the need to create a more alluring and comfortable space at home, has shifted the way people shop furniture.
Watch this week's full episode of DUBAI Works below:
Follow Dubai Works wherever you listen to your podcasts