Announcements
The UAE Puts Plans In Place To Be Better Prepared For Heavy Rain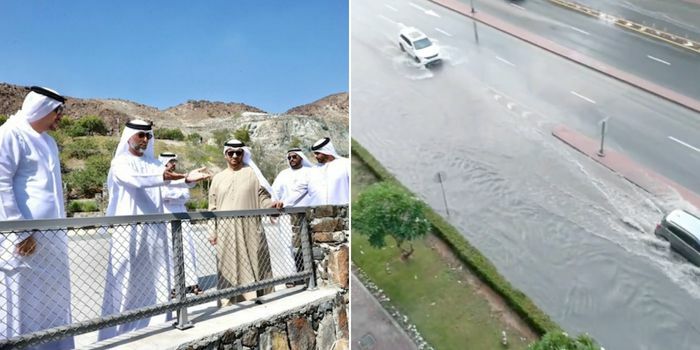 Following the deluge of rain last week, which saw roads and homes flood, the UAE has set about putting infrastructure in place to ensure the country is better equipped to deal with rainy seasons.
Suhail bin Mohammed Al Mazrouei, the Minister of Energy and Infrastructure, visited the Shoka Dam in the Emirate of Ras Al Khaimah to assess readiness for the future.
Putting plans in place, the minister ordered an immediate and thorough study of the country's dams and their need for development and expansion. He said the study should 'compare present dam areas to the annual quantity of rainfalls, with the goal of absorbing the rainwater throughout their seasons on a yearly basis and transforming the difficulties generated by rainfall into true development prospects.'
Main image (R) via Twitter
View this post on Instagram
The UAE is using AI to track the flow of rainwater
Rainwater flow, torrents, and floods in the valleys are being monitored by cutting-edge technologies, according to the report, along with AI which measures and tracks the flow of rainwater in the valleys using stations that monitor the water flow automatically and in real-time.
During the visit, Al Mazrouei praised the work of the teams from the ministry of energy, infrastructure, and local governments, who were on the ground throughout the rainy period, and he commended their skill and efficiency in responding quickly to the floods.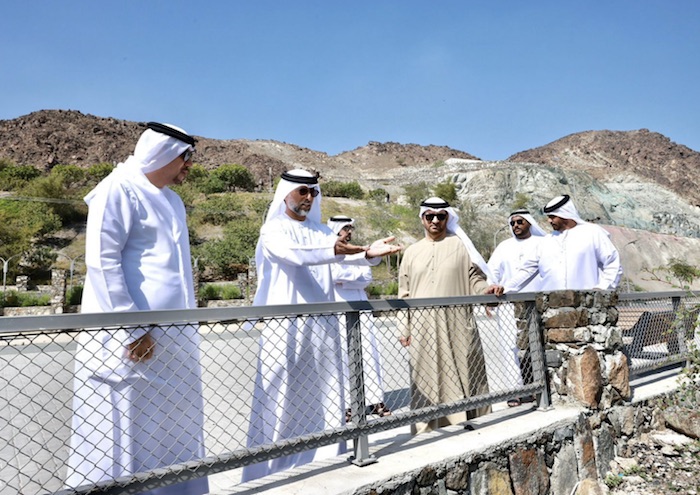 Watch The Lovin Dubai Show: Residents Living Outside The UAE For Over 6-Months Need To Apply For A Re-…