Latest
Ras Al Khaimah Championship: A Hole-In-One For Golf And Fun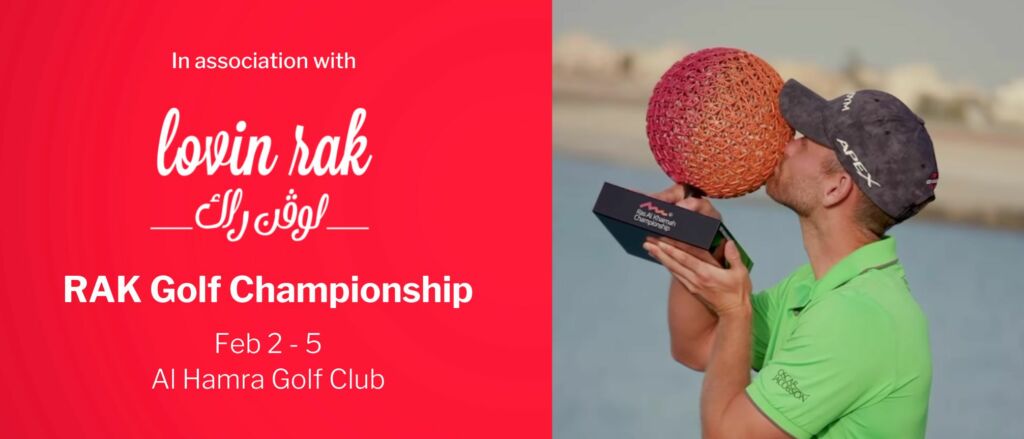 The Ras Al Khaimah Championship was a blast! The DP World Tour made a triumphant return to the UAE, and the Al Hamra Golf Club was the perfect setting.
Not just a spectacular tournament for fans, but the championship will go down as a great one for Daniel Gavins, who stole the show. Holding a two-shot lead at 19 under par on the 18th tee, the Englishman was in control of his destiny and on track for his second DP World Tour title.
After thanking his parents and girlfriend Sarah-Louise during his post-round victory interview, Gavins then took to the stage of the after-tournament party to play the drums. Celebrating in style!
Celebrating in style 😎#RakGolfChamps pic.twitter.com/DSIqRoWe1W

— DP World Tour (@DPWorldTour) February 5, 2023
But the tournament wasn't just about the golf; the Al Hamra Golf Club and Ras Al Khaimah were drop-dead gorgeous
The club's facilities were top-notch, and the scenery was straight from a postcard. Players and spectators alike were in awe of the beautiful surroundings.
View this post on Instagram
In short, the Ras Al Khaimah Championship was a tournament to remember
The golf was fantastic, the scenery was breathtaking, and everyone had a great time. The DP World Tour is moving on to its next destination, and we can't wait to see what's in store!
Fans really got a good kick out of the action, live music, delish food, bevvies, and activities in the tournament village!
View this post on Instagram