Announcements
This Is The First Image Of The Red Planet From The Emirates Mars Mission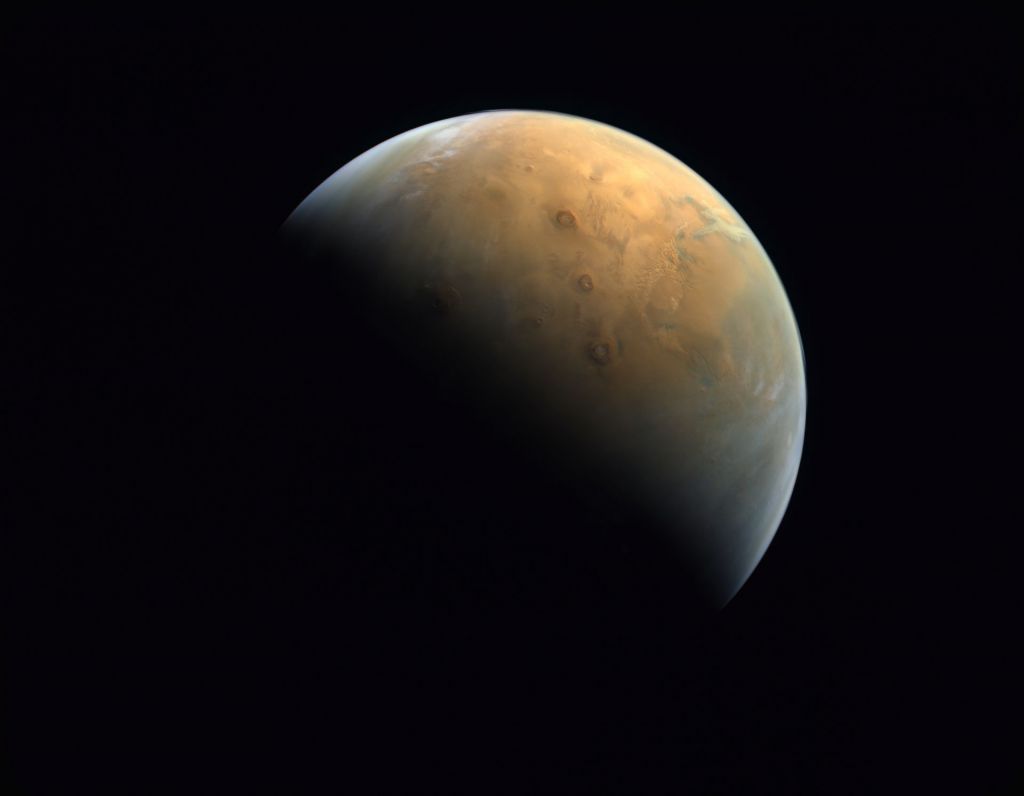 Last week, the Hope Probe successfully entered the orbit of the Red Planet now, two years of scientific fun begins.
The first image of Mars has been shared from the Hope Probe to the UAE. 493 million kilometres later, the first image catches the planet at sunrise, how . It was taken from 25,000km over the Martian surface.
The Emirates Mars Mission carries three scientific instruments including an EXI digital exploration camera, which has the specific needs to provide the high-res needed to capture the Red Planet.
The Probe captured the largest volcano in the solar system, Olympus Mons (centre), emerging into the early morning sunlight.
The Ruler of Dubai was one of the first to share an image of the Red Planet
There are three prominent shield volcanoes on Mars
Tharsis Montes (Ascraeus Mons, Pavonis Mons, and Arisia Mons).
There are also valleys filled with ice clouds and in the upper left of the image and lower right you can see the ice clouds. The pattern of these clouds can be seen in different regions depending on the time of day and they contribute to our understanding of the Martian atmosphere
This image is the first of more than 1,000GB of new Mars data that the Hope Probe will provide and which will be shared for free with 200 academic and scientific institutions around the world.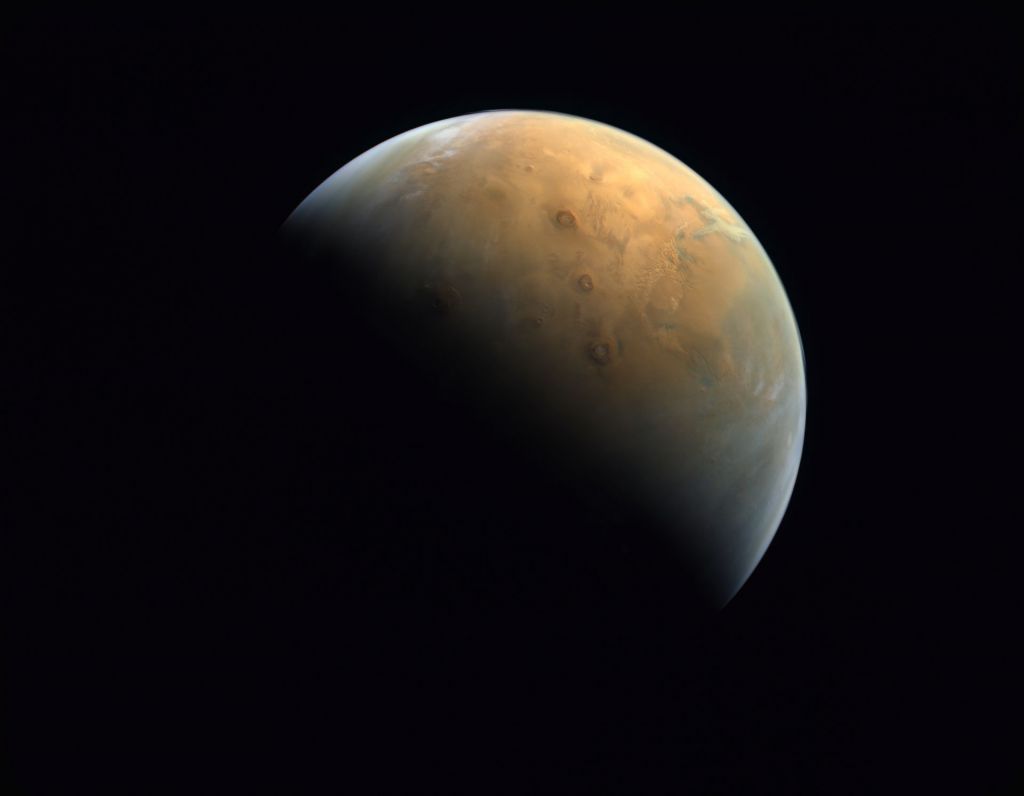 What is the Hope Probe?
The Emirates Mars Mission has been developed by the Mohammed Bin Rashid Space Centre (MBRSC) and visualised by the founding leaders of the UAE.
Created to accelerate the UAE's space sector through shaping a scientific community, the Hope Probe reached the Martian orbit in February 2021 on the 50th anniversary of the UAE Federation and aims to build the first full picture of Mars's climate throughout the Martian year.
Out recent interest in space-things peaking
Listen to The Lovin Daily: The UAE Has Completed 5 MILLION Vaccinations To Date