Latest
Here's How You Can Actually SLEEP At EXPO 2020 Dubai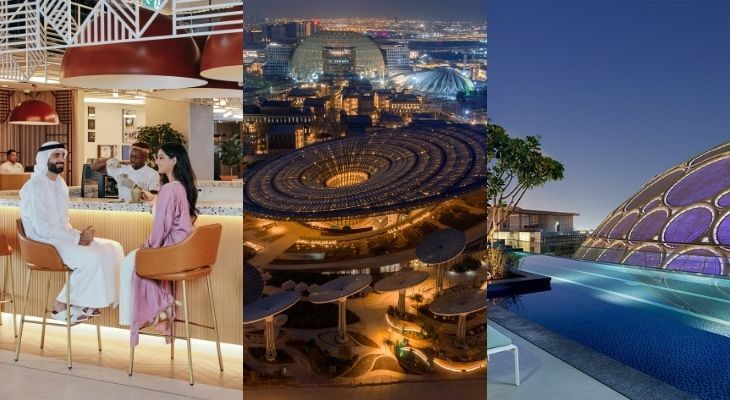 As the opening date of EXPO 2020 Dubai dawns, the incredibly cool developments within the massive space are beginning to get the attention they deserve!
This is the ONLY hotel servicing what is being dubbed 'The World's Greatest Show', plus it's got the MOST incredible views, it's a hop, skip and a jump from the metro and you're right in the heart of all things EXPO!
Rove is basically a home away from home, at one of the largest global events in history and fellow Rovers will have every pavilion right on their doorstep… You want to book now, right?
Located adjacent to Al Wasl Plaza, this is your opportunity to sleep at EXPO 2020 Dubai!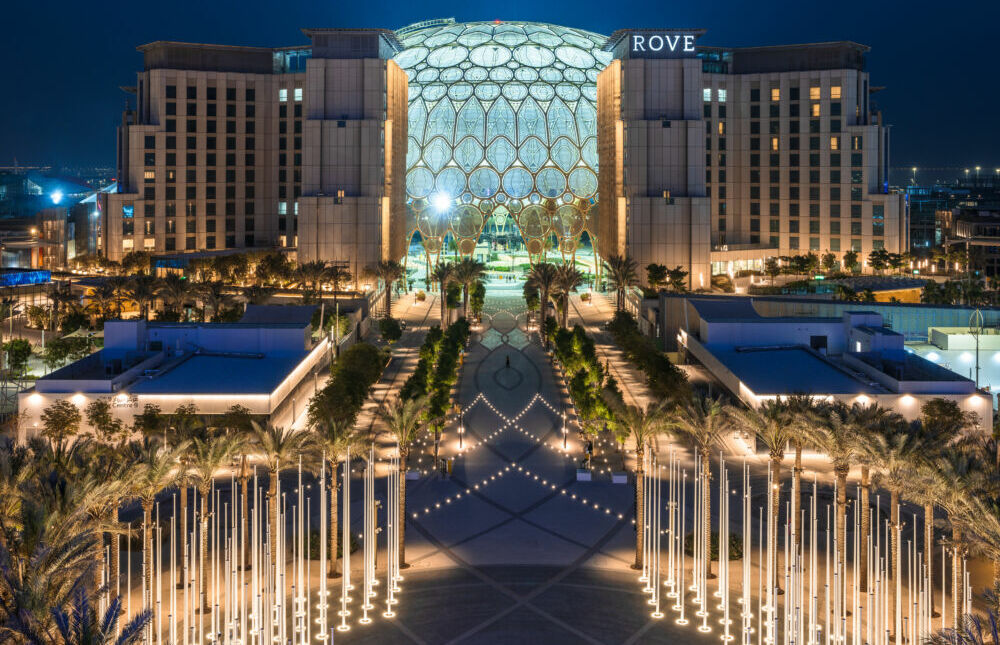 Book your room at Rove EXPO 2020 to experience any of the 60 daily shows across the colossal purpose-built 4.38 sqkm park
Let's be real, a 4.38 sqkm site with over 190 pavilions, 60+ daily shows, and lots of amazing food outlets cannot be covered in one day so you'll definitely want a place to rest your head for the night and keep the tour going. Rove Hotels are synonymous with offering up a place to meet, dine, work and rest in a seriously cool setting… and this new build is no different.
Take your pick between cozy rooms or spacious suites. Whatever will make your stay more comfortable, they've got you covered.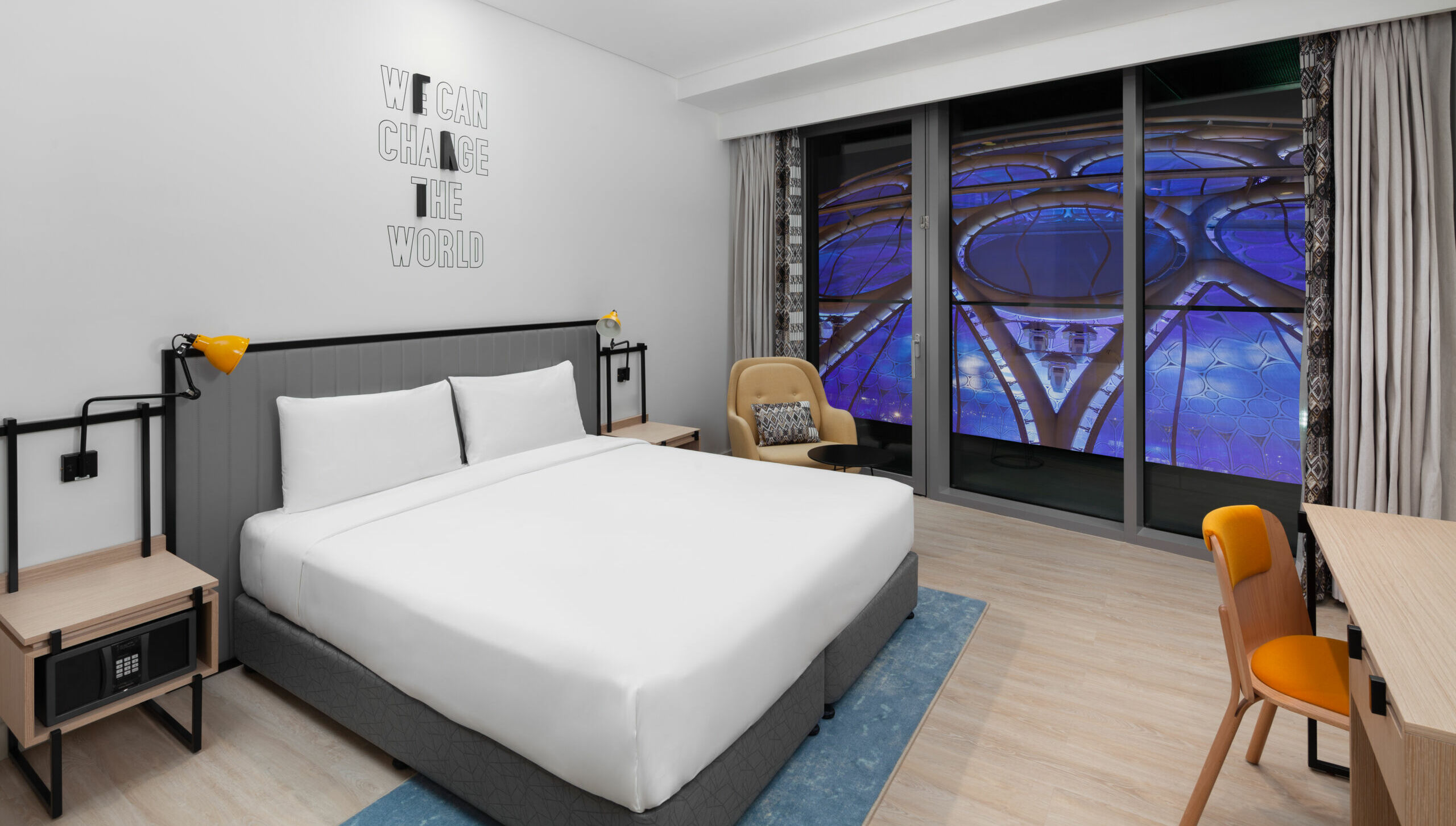 Chill at the coolest rooftop pool overlooking the Al Wasl Dome
Everybody wants an Insta moment and Rove Expo 2020's rooftop pool will definitely make it onto everybody's feed! Trust us, some of the Lovin team got a sneak preview of the hotel, and it does not disappoint!
The lights on the dome will completely elevate your stay, and are especially spectacular at night… it'll probably have you booking a few extra nights!
Not ONLY can you sleep at EXPO, but the hotel also has a GAMING room, 5G internet, the District 2020 Lounge, (more on this below), a 24-hour gym, a laundromat, a co-working space,… perfect for meetings and to invite guests around for a cuppa at your incredibly swish hotel!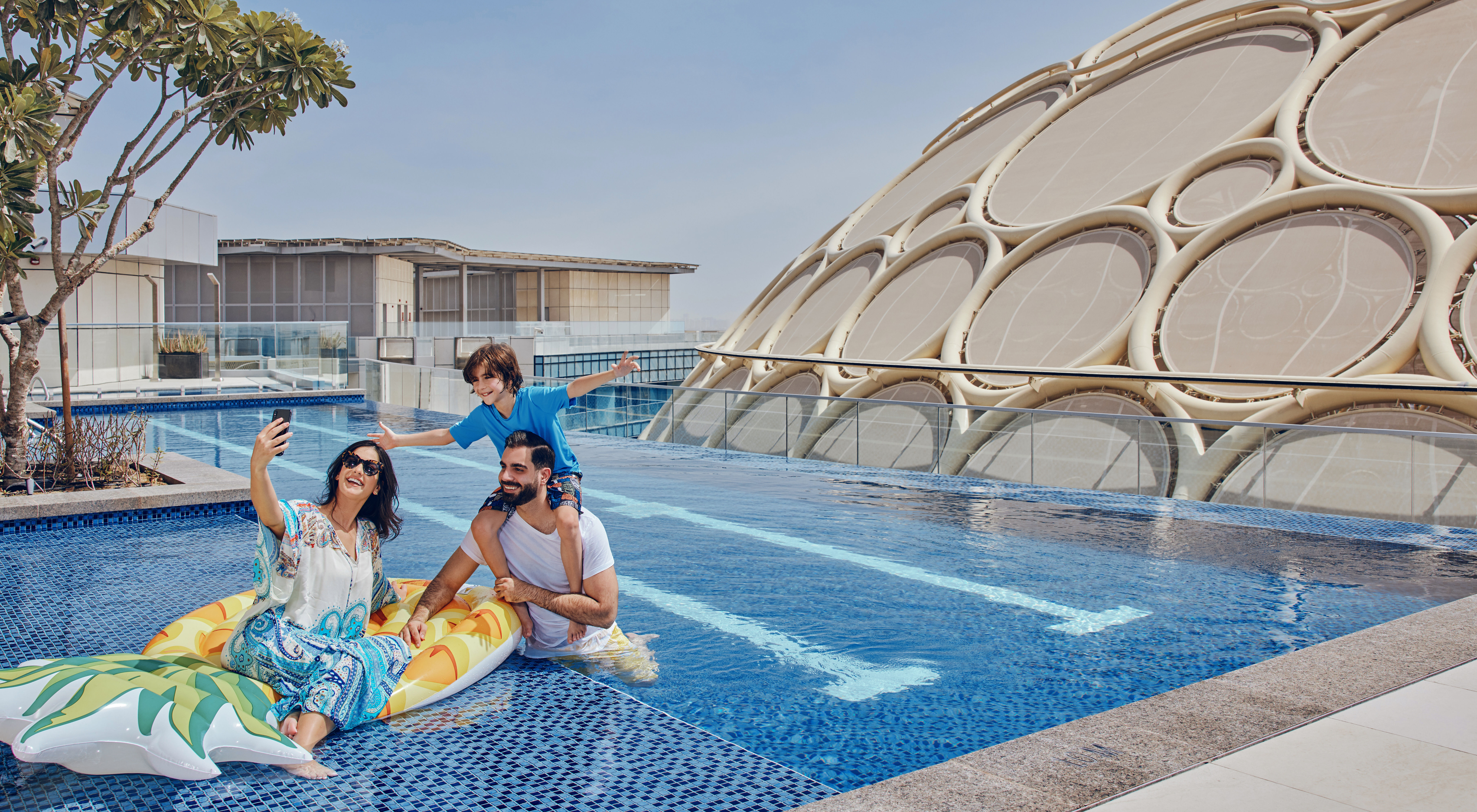 What makes this Rove Hotel next level?
Well firstly, it's the ONLY hotel at EXPO 2020 Dubai! Exclusive.com, right? So, you can sure they've well and truly kitted it out with heaps of extras.
It features a seriously cool lounge, a licensed bar / co-working space serving drinks and small bites as well as the District 2020 Lounge, a space that showcases the future of EXPO 2020 Dubai site after the event finishes via an interactive exhibition.
But also if you're there to do business, Rove has dedicated sound-proof working pods where you can work and take business calls in ultimate privacy. These are seriously cool… even if you just need a 5 minute me time break!
Book now to ensure you get the opportunity to sleep at EXPO – these rooms will not last!
ROVE has locations dotted citywide – more info here